Qinza was at her first official show at the 15th of March 1998, arranged by AFBV SSLO in Sweden. She got Champion quality with honor prize, best bitch and BOB-Junior, BOB-Adult, BIS-2 Junior and BIS-4 Adult. She also got the showprice-1998 of SSLO.

At the show "little Stockholm" she became best bitch and got the BOB. She beaten all her siblings and her mother at that show!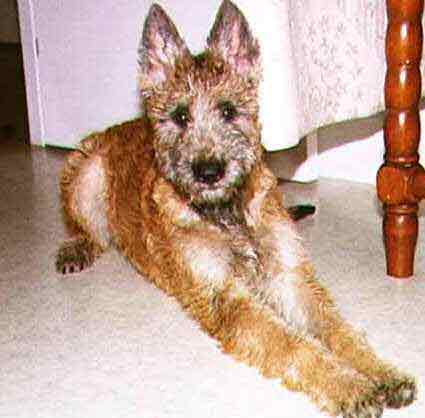 We have just start her training in tracking and obedience. At the 17th of May 1998, she got approval in a test of talent for Military-guarding.

23-05-1998 We tested her in a small character-test, with gunshots and she maid it without any problem!

She is x-ray free on both hips and elbows and got correct scissors-bite. The 31st of May 1998 she took her first CAC at the national show in Österbybruk. During the summer she got 6 Swedish CAC.
20-09-1998: We were in Denmark on a race-special with Qinza. She got CAC and got BOB, 1 BIS- junior-class and 4 BIS Adult.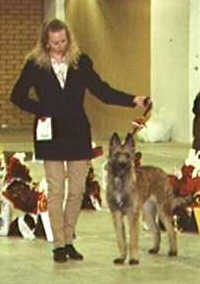 The 3rd of October 1998 we did her mentality-test for young dogs (under 18 month) She was the last one out of the litter and made it extremely well. Now we learned for the second time that she is no afraid of gunfire. With this the hole litter is tested and with very good results. They all made it! And we are very proud
01-11-1998 at the international show in Jönköping, Qinza got CAC, BOB and her first international CAC. She again beaten her mother.

QINZA BECAME THE LAEKENOIS OF THE YEAR
IN SWEDEN 1998!
....and her father became the Laekenois of the year in Denmark 1998, for the third time in a road!!
Pedigree
Qinza

Correct Scissors-bite
HD-UA
ED-UA (0/0)
Eyes checked -clear Character tested
MH. Done with no fair of gunfire
KORAD
Approval try-out for military-guarding dog
LP1
Moved up to lower class tracking
CK, CAC, HP, BOB, CACIB
Norwegian Champion
Danish Champion
Swedish Winner 99-01, 2003
Nordic Winner 2000
Norwegian Winner 2002
Copenhagen Winner 2003
DKK-rase Winner 2003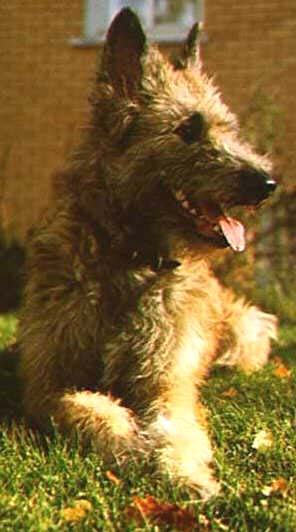 (photo: Linnéa/Kennel Vajert)