23-02-00. Home from the veterinarian, Qinza is with puppies! Puppies in the end of March!
March: It did not go as well as we hoped for. A stuck, dead puppy courses a lot of pain and finally C section. There were no puppies sawed. Read more under litters (2000).
13-08-2000. Qinza does her big mental test (Korning). Take a good look at the date again. Yes it is number 13 all right! Well she got the highest score ever done for Laekenois in Sweden. 245 out of 300 in fact it turned out to be the highest score ever done for bitch all varieties so far. The best part is that the +3 is were I want it to be! I am very proud of her.
04-11-2000 Qinza got her 2:nd Danish CAC, CACIB and BOS in Herning Denmark. She got the title NORDIC WINNER 2000! Off course we are proud =)
09-12-2000 Qinza got here eyes checked. She is clear from PRA and Cataract. Lovely!
10-12-2000 Qinza Champion quality with honor prize, CACIB and BOS and the title SWEDISH WINNER 2000. She was also in the breeding-class that took BIS-5 in the BIS-final! That is a weekend to remember!
In February 2001 we will breed her again!

QINZA BECAME BOTH SWEDISH WINNER AND NORDIC WINNER 2000
Qinza

Correct Scissors-bite
HD-UA
ED-UA (0/0)
Eyes checked -clear Character tested
MH. Done with no fair of gunfire
KORAD
Approval try-out for military-guarding dog
LP1
Moved up to lower class tracking
CK, CAC, HP, BOB, CACIB
Norwegian Champion
Danish Champion
Swedish Winner 99-01, 2003
Nordic Winner 2000
Norwegian Winner 2002
Copenhagen Winner 2003
DKK-rase Winner 2003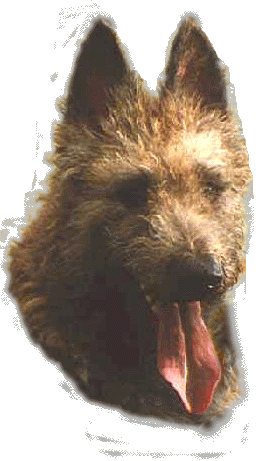 (Photo: Linnéa/Kennel Vajert)