14-05-2001 Qinza gave birth to two males and five bitches! The birth went very well and the puppies was very active right from the start. Lovely with "puppies sound" again! Tanks to Qinza for a clean, nice, calm and pleasant birth.
In September 2001 Qinza took her last CAC in Denmark and got the title: DANISH CHAMPION! We bend and bow!
She is the first from the Q-litter and the second from our breeding to be Champion!
29-09-2001 Nynäs Working club 60´s jubilee exhibition. Qinza took Champion quality with honor prize and BOB!
04-11-2001 International show in Växjö. Qinza got Champion quality with honor prize, BOB and CACIB!
15-12-2001 Stockholm big Show, Dog 2001, Qinza got Champion quality with honor prize, BOS, CACIB and the title Swedish Winner 2001! It is the third year in a road she got the title! WOW
30-03-2002 "Little Stockholm" International show. Qinza got CK+HP, BOB and CACIB! 8 Laekenois announced. She was even picked out at the first sorting out to the BIG-final! But never placed, to bad...
11-05-2002 Stureby Local Kennel club. Drive-in Show. Qinza got BOB (3 Laekenois attended) and BIG 1 and BIS-R. Judge: Harriet Franzén.
02-06-2002 AFBV-ULO. Qinza got CK+HP, BOS champion and BOS total.
21-07-2002 International show in Västerås. Qinza got CK+HP, BOB and CACIB. Judge: Bill Walkey, A Laekenoisbreeder from Canada
03-08-2002 SBU 2002. Qinza got CK+HP, BOS Champion and 2:ond best bitch. Her daughter, Vajert Inja, got the BOS!!! =) GOOD WORK!
10-08-2002 Norwegian Winner show 2002. After a long trip we got to Norway with both Qinza and Lobo (You can se his results under the L-litter). Qinza got CK+HP, CAC, BOB, CACIB and the titles: NORWEGIAN CHAMPION and NORWEGIAN WINNER 2002! WOW! I do not know how we got home but I think on wings...... =)
07-09-2002 Special show for Belgians in Fagersta. Qinza got CK+HP, best bitch, BOB-champion and BOB total, BIS-3 champion and BIS-4 total!
15-09-2002 Qinza got a first price in obedience class 2 and ended up in third place of 12 attended. Jipiie! =)
07-12-2002 Qinza got a litter. 4 males and 4 bitches! All are doing fine! Nice Christmas-present =)
Qinza

Correct Scissors-bite
HD-UA
ED-UA (0/0)
Eyes checked -clear
Character tested
MH. Done with no fair of gunfire
Approval try-out for military-guarding dog
LP1
Moved up to lower class tracking
CK, CAC, HP, BOB, CACIB
Norwegian Champion
Danish Campion
Swedish Winner 99-01, 2003
Nordic Winner 2000
Norwegian Winner 2002
Copenhagen Winner 2003
DKK-rase Winner 2003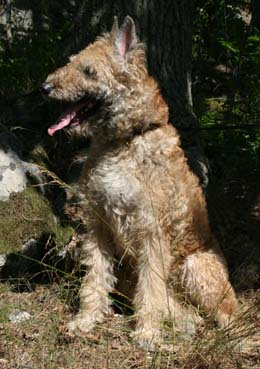 (Photo: Bo Eriksson)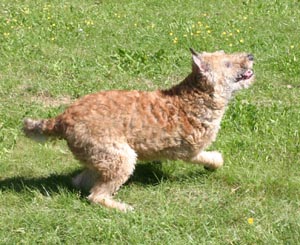 (Photo: Bo Eriksson)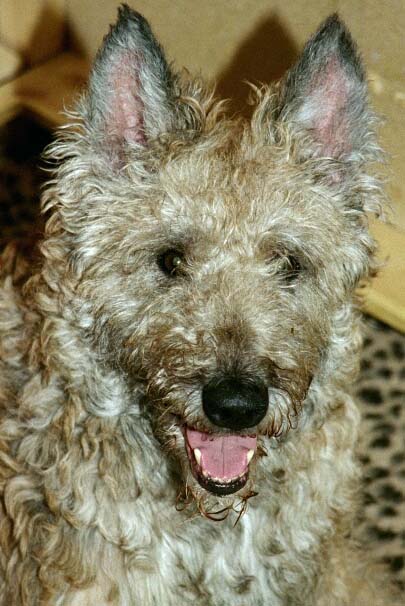 (Photo: Linnéa/Kennel Vajert)