KORAD, Nordic Winner 2010
Vajert Rex

Born: 17-02-2006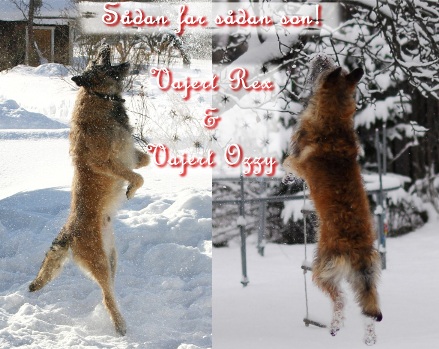 2012-02-01 Got a lovely photo on Vajert Ozzy, one of Rex´s sons, and just had to do this collage of them both - like father like son! It is the famous kangaroo gene working ;)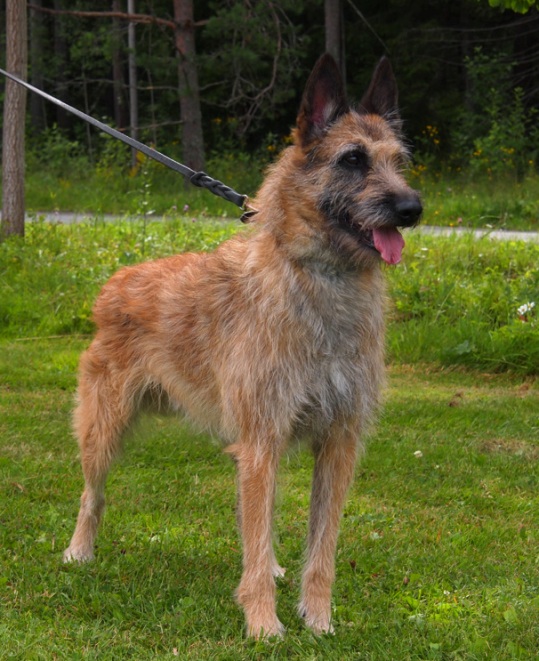 2012-02-05 During February Vajert Dimma will come from Denmark to mate with Rex :)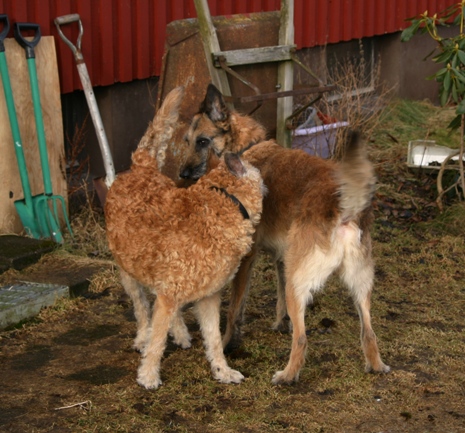 2012-02-23 Today Danni came with Dimma from Denmark for some "love life" with Rex. Thy liked each other right away and Rex acted like a real gentlemen. No stress, not to eager, flirty and he let Dimma decide how long the attendance had to be before the actually mating took place. Brilliant done boy!
2012-02-24 Second day and all the mating's have been great. 3 calm, very nice and in harmony. Two yesterday and one today :) Danni and Dimma have now gone back to Denmark and we will now keep fingers crossed that the ultrasound within 28 days will show it will be puppies at kennel Danrac in end of April. Good luck :))
2012-04-23 Dimma gave birth to 9 puppies! 4 males and 5 females. Congratulations says we and proud father ;)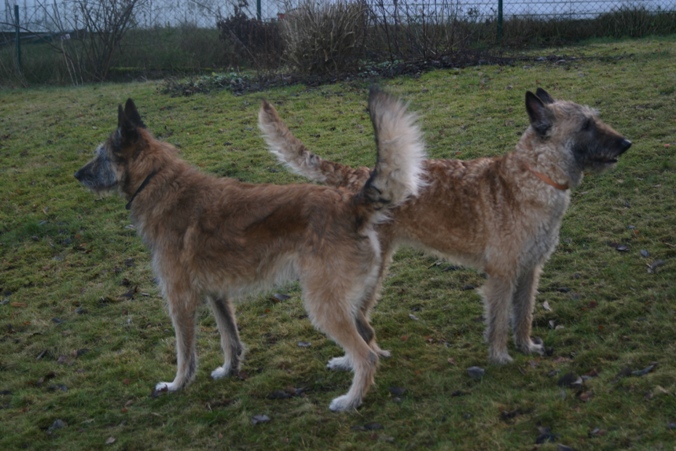 2013-12-21--22 Christmas is saved at least if you ask Rex! He have had a very nice lady from Finland for a two days visit. Mating have been done twice and now we keep our fingers crossed she will have a lots of puppies. ;)
2014-01-22 Today I got the message they did u-sound on Tingeling, and Yes, Rex will be father again! Good luck with the litter! :)
Rex
Testicles - UA
Correct Scissors-bite
HD-B
ED-0/0
CK, BOS, BIS 4 open 2009
CK, BOS, BIS 3 open 2010
N-CAC
Nordic Winner 2010
Exterior description- done
MH- Done with no fair of gunfire.
Approved Mentally-test in Finland with 169/300 and no fear of gunfire
Approved Mentally-test in Sweden with no fear of gunfire and title: KORAD
Father to our A-litter (2+5) 20091126
Father to our O-litter (4+2) 20110302
Father in Denmark (4+5) 20120423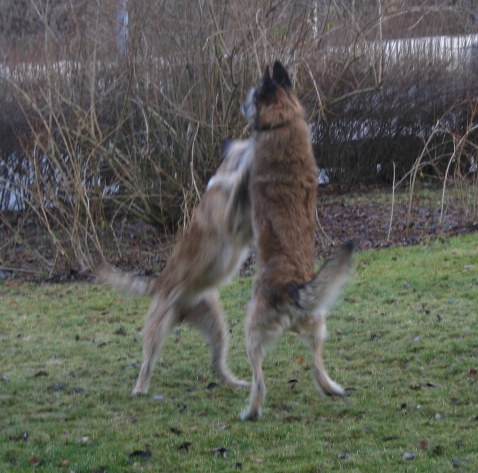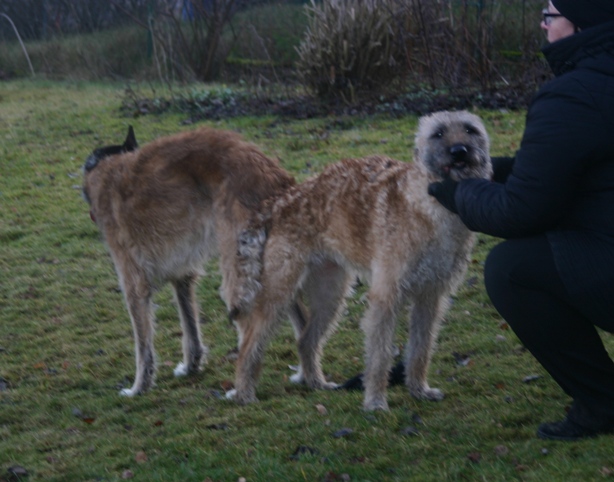 Page 1 Page 2 Page 3 Page 4 Page 5 Page 6