KORAD, Nordic Winner 2010
Vajert Rex
Born: 17-02-2006


e. SW-05 INTUCH NORDUCH KORAD BSL2 SPH III SöKH I Xilly´s Rafel (M)
u. NordJrW-03 Vajert Xtra (L)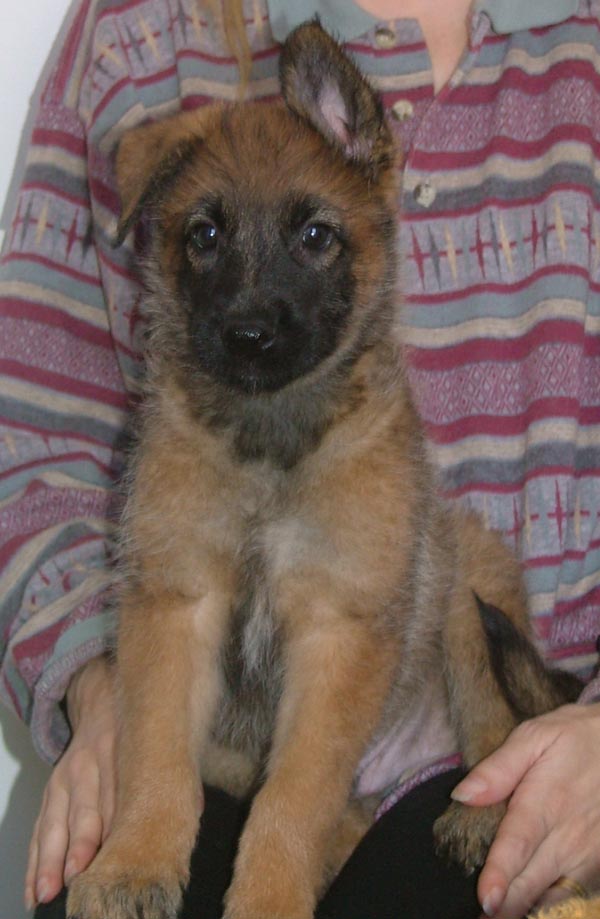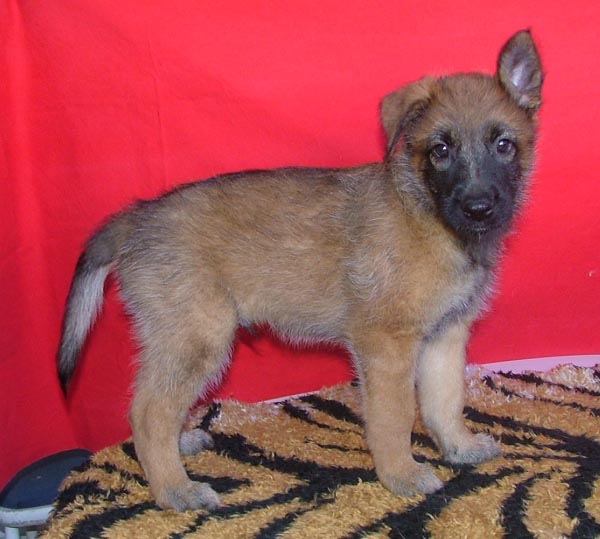 Rex 6 weeks. This boy is the one with the most fur. He will also live on breeding terms and still needs a family.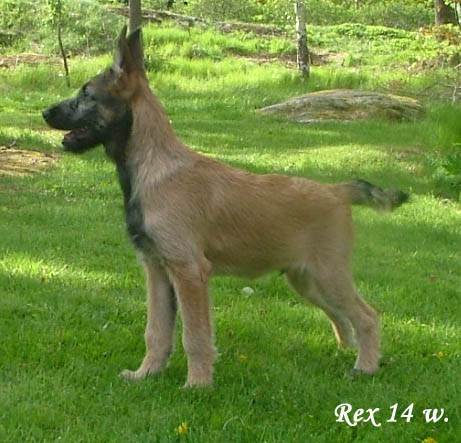 Here he is 14 weeks old. The photo is taken the 27th of May by Fia at kennel Roxina´s.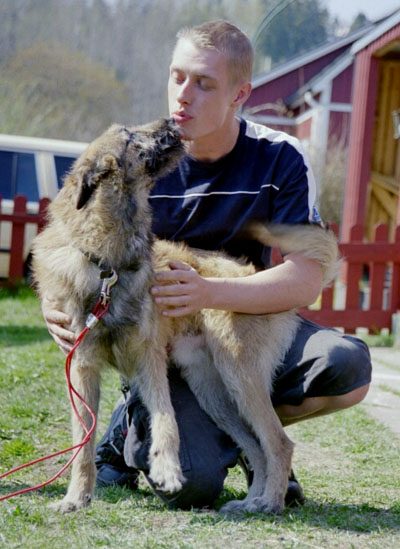 Rex has now moved to his owner in Åsbro, just a few km from our house, and thank God for that because I will miss this boy for sure. With him living so close I can se him grow up and we will work together with the tracking and obedience. Good luck to both Dennis and Rex.

Welcome back home Rex. The 22d of January Rex moved back home because Dennis could not keep him when starting a new job. Thank you for the good work you have done with Rex so far. Now Rex will stay with us =))
During 2007 Rex and I have trained people-seek every week.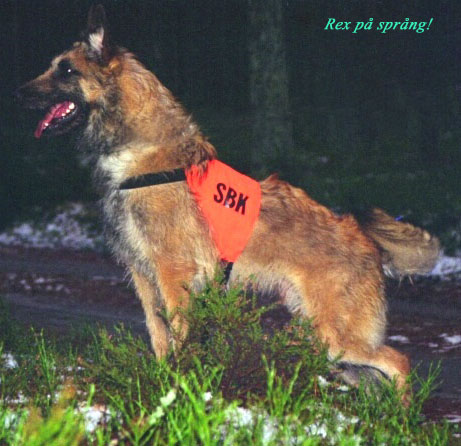 People-seek is his thing for sure and he enjoy very much the work in the woods. We also attended a day class in obedience. He was brilliant! It is just lovely to work with a dog with the capacity that Rex has. He is given 100% in everything he does and yet with his two feet on the ground. It makes me wonder how far this guy can go..... Our trainer at this class was a very nice person with a lot of ideas and solutions . I do hope that we will been able to go more classes for her. We are planning to do a obedience schedule for Rex for next year =)
My plans for this new year is to let Rex debut in the show ring. We will continue to work on both obedience and people-seek and I do hope we can start in lowest class working. Rex shall also do his small mentally-test and his x-ray on hips and elbows off course.
16-01-2008 Got the official results back of Rex´s x-ray. He is free on both hips and elbows. HD-B (very close to A hips, according to Kasström at SKK) and ED-0/0. Jippie!
Rex
Testicles - UA
Correct Scissors-bite
HD-B
ED-0/0
CK, BOS, BIS 4 open 2009
CK, BOS, BIS 3 open 2010
N-CAC
Nordic Winner 2010
Exterior description- done
MH- Done with no fear of gunfire.
Approved Mentally-test in Finland with 248/300 and no fear of gunfire
Approved Mentally-test in Sweden with no fear of gunfire and title: KORAD
Father to our A-litter (2+5) 20091126
Father to our O-litter (4+2) 20110302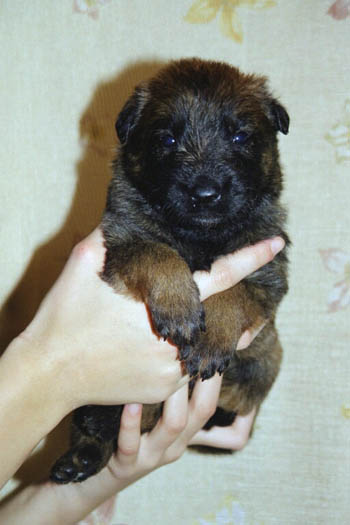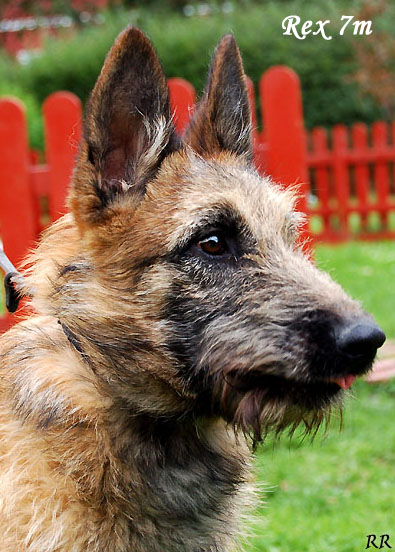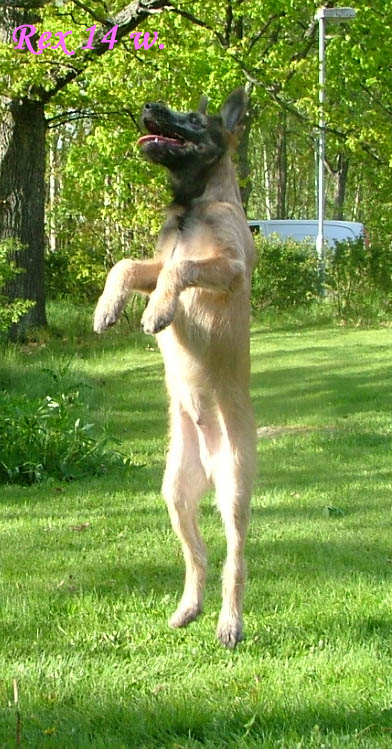 Page 1 Page 2 Page 3 Page 4 Page 5 Page 6