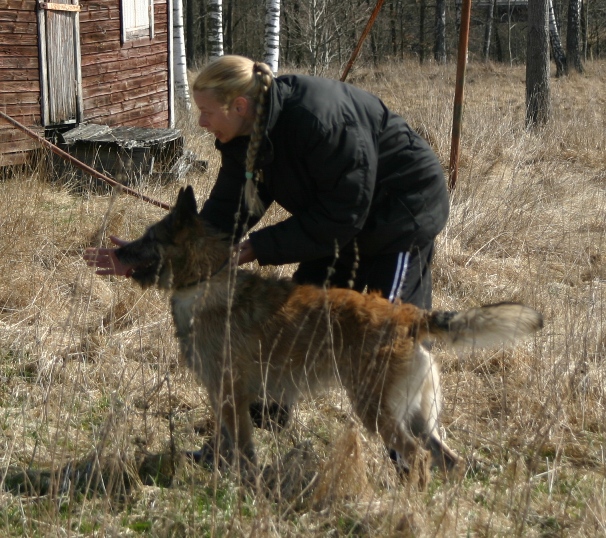 2009-03 Both personal-seek and toy finding is going great now after the Christmas and New years break. Rex is very fun to work with and always so happy in the woods =)
Now it is time to start with empty sending and a better work at the track we send from but also, and maybe even more, to start up the obedience once and for all!!
2009-05-02 Today Rex did mentally-test in Finland. He approved with 248 point out of 300 possible and with no fear of gunfire what so ever. =) Jippiee!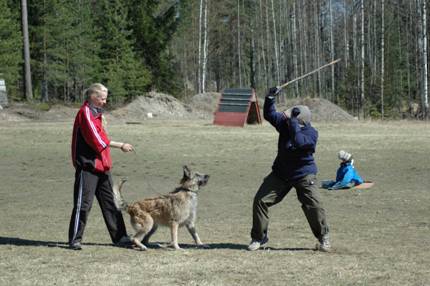 I have been told that this score is the highest on Laekenois in Finland and Rex is sharing it with his uncle Vajert Xplosive! How about that!?! Is it not great that two males got the same score and the highest one as well and both of them are from Kennel Vajert.... what do you say to that?....well... Vajert of course!
With us on the trip was also Raika. She approved the test with lovely 169 points and no fear of gunfire either! Very nice to bring two good dogs to their fathers (Xilly´s Rafel) land of origin and been able to do such good tests.
A big thank you to Sari at kennel Rupurakin and Marjaana (breeder of IrW) who came with a lunch basket full of tasty stuff =) Looking forward to se the film and all the photos taken during the test and the lunch break off course! Nina Palmu (kennel Now-How) took a lot of photos as well and I just wait for her to send them to me...... Once again we had a wonderful time in Finland even though it was a short visit this time. Will be back for sure!!!!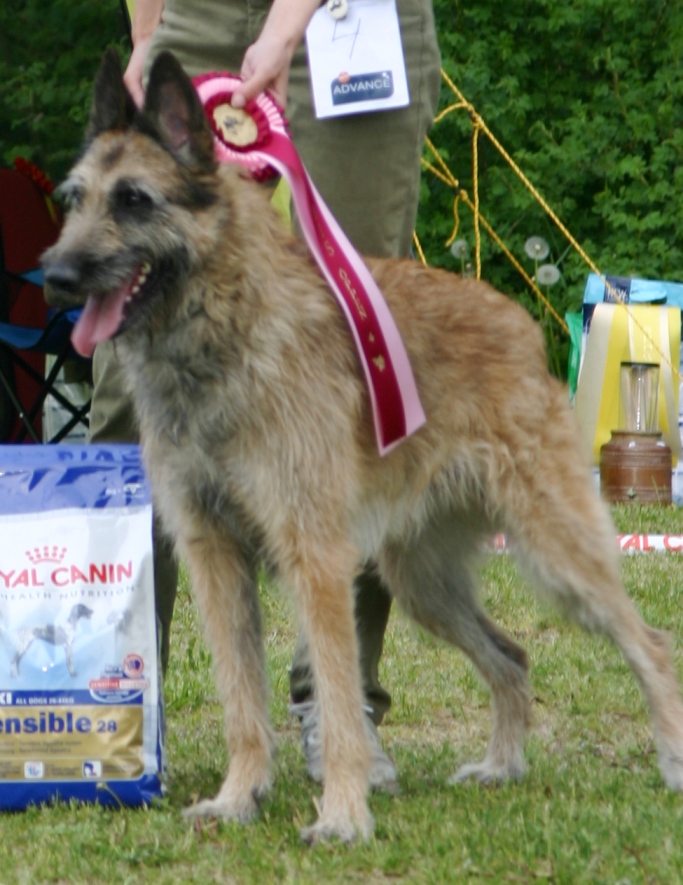 21 of May Today it was SBLOs special show for Belgians at Ivön and we put Rex up for his debut in the show ring. The judge Mary Grove from England liked him a lot and wrote in his critic that he is of EXUBERANT CHARACTER!!!! The result on his very first show is: CK, 1 best male, BOS and BIS 4 open WOW!!!! BOB today went to his travel companion and upcoming girlfriend ;) ....... Vajert Brizna!!! We also did his exterior part for Korning and he approved. (describer/judge: Jesper Andersson).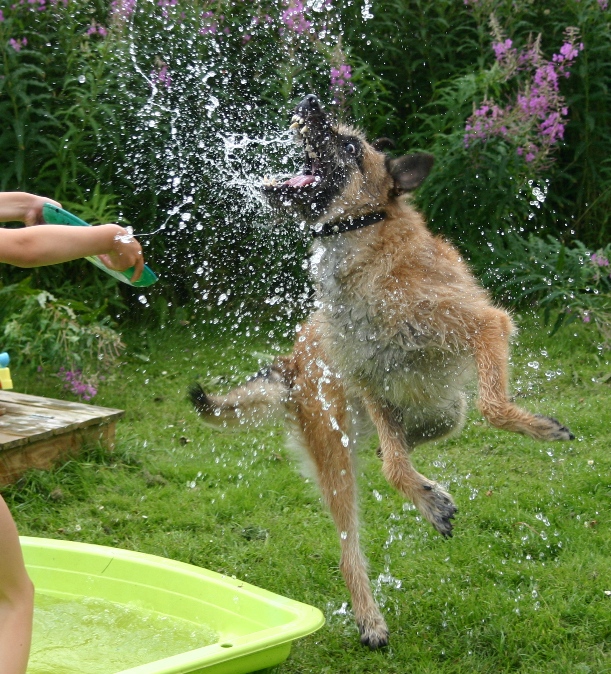 2009-09-19 Today I and Rex went to Örebro working-club to do the big Swedish-mentally test. He approved with 330 p and no fear of gunfire. The exterior part is already approved so today he got the title: KORAD. I am so proud over him! Beginning of next week (w39) he will mate Vajert Brizna!
2009-11-26 Today Rex became father. 2 males and 5 females where born in our kennel. The mother of the A-litter is Brizna and she did a great job given birth. ;-)