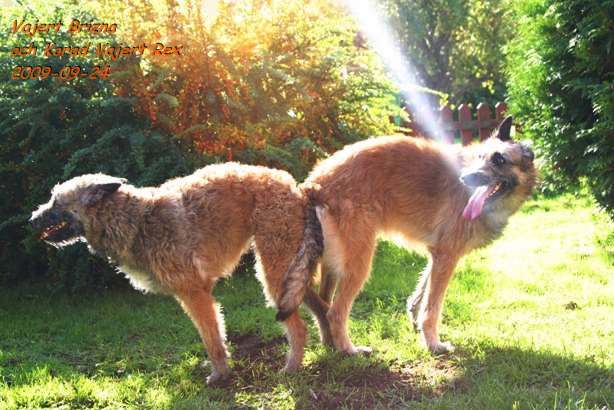 2009-09-24 Rex and Brizna have mated and the mating have been very calm, nice and with harmony between the two =)
2009-11-29 We did ultrasound today and could count 7-8 puppies! Jippiee! One of them nodded to us during the ultrasound and for our girls, Stephanie and Cassandra that where the best of the day!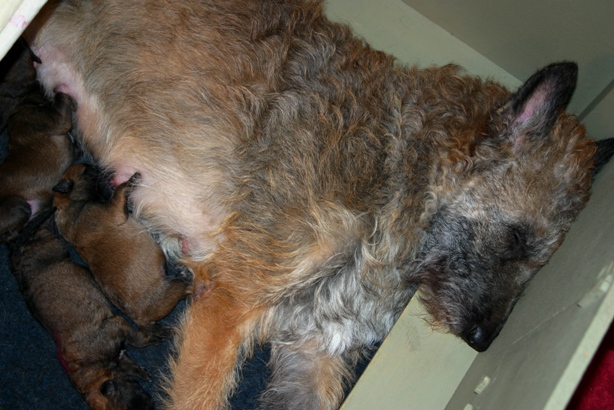 2009-11-26 With start early this morning - or rather night - 00.20 Brizna gave birth to the puppies. 2 males and 5 females =) Everything went very well and quick! (7 puppies in 2,5 hour). Both mother and pups are doing fine!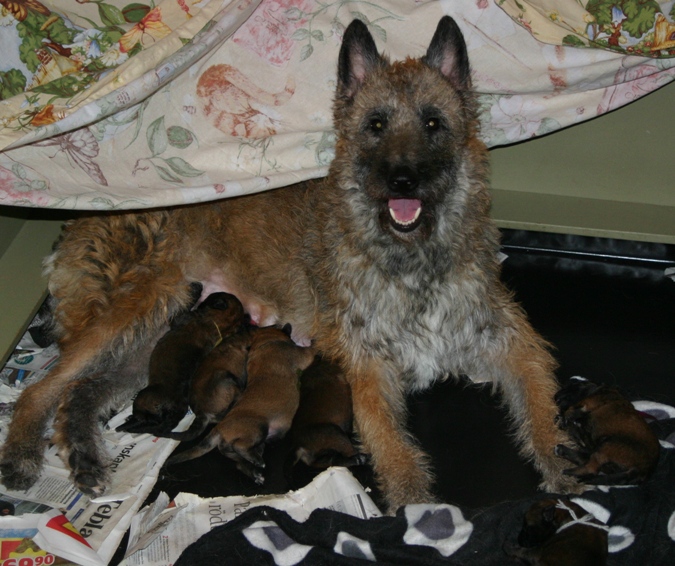 2010-02-02 Brizna has been a terrific mother! We are so proud of her and during this year we will look at different males for her next litter. She will attend to World Winner show in Denmark. Looking forward to start up the training again ;-)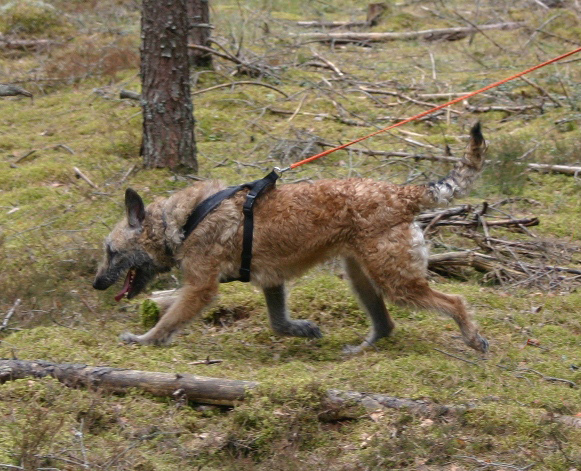 2010-05-01 After a long, dark, snowy and cold winter we started up Brizna in working today - tracking is her ting and despite it where very cold she did what she should. She really likes to work!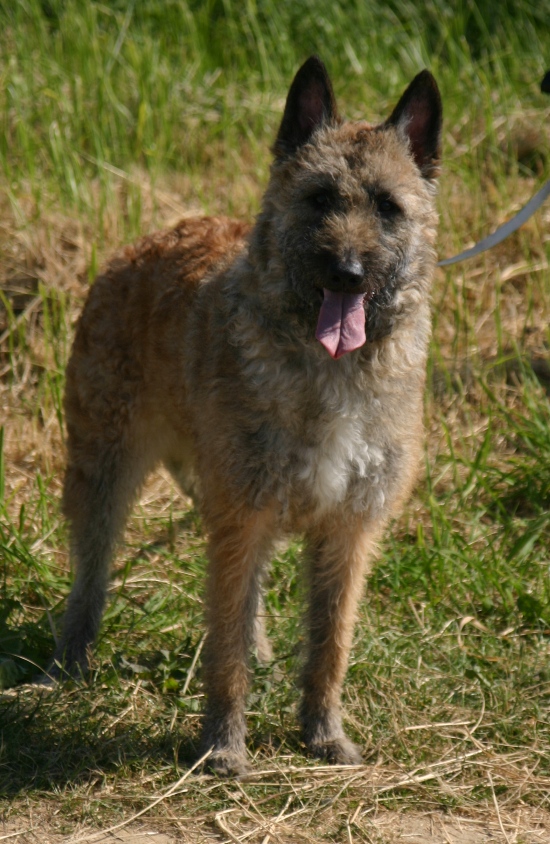 2010-06-24 World Winning Show in Herning, Denmark.
Brizna is attending in Denmark and got Excellent, 2 open class and R-CACIB. Judge was Alcrudo, Rafael Malo from Spain and he had a really hard time choosing between Brizna and Susanne's Gina! Gina finally got it for her lovely movements.
After the show we went back to the cabin and put a steak in the owen. When the others took a nap I and Brizna went down to the sea. It is just great watching her swim and bade. She was really happy I let her because the day before we went down and she was not allowed to go into the water. Took a lot of photos of her and enjoyed very much just being there.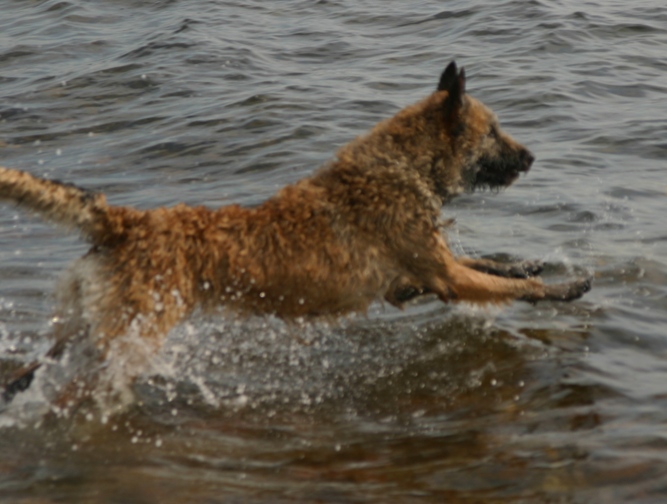 This days in Denmark has been just wonderful and I can just tell you that Brizna is a very nice female to own! We also did some obedience practice while we where there and I feel we did get closer ;)
2010-08-07 Brizna is put up to show at SBU (the year even from our breeding club - AfBV) and got a new CK plus R-best female =) She where also in the breeding croup together with ma Daphne, aunt Diva and grandma Inja. The group got HP ;)
2010-08-21 Today the children and I went to Eskilstuna to attend to Bizana's first international show. CK, best female, BOS and CACIB... Jiihaa! We had a lovely day.
2010-09-11 Tranås Working club. Brizna got CK, best female and BOB on today's official show. She is also in the breeding group together with her daughter Alpha (ck, 2 best female today), her son Anouk (hp), mother Daphne & grand mother Inja (today's BIS 1 veteran!!!) The group got BIS2 in total!!! We had a tremendous nice day and are looking forward to next years shows season, but first Brizna will have a litter in end of this year - beginning of next =)))
2010-12-31 After a lot of long hard thinking we decided to remade the mating between Brizna and Rex. The A-litter is so nice we want more like them :) Now we are crossing fingers for puppies in beginning of Mars.