Vajert Brizna
Born: 05-06-2007


e.

NLCH, INTUCH

LongFields Boyo Baldwin
u. FinW-06, -07 Vajert Daphne (L)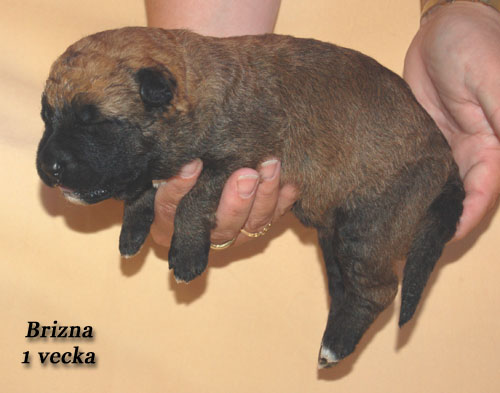 Brizna 1 week of age =)
This female is kept from the litter and is living on breeding-terms in Åsbro with Vajert Roweena.


Brizna is 3 weeks and 4 days at the photo. She is very outgoing and seems to have no fair at all. The one that first left the box, first to walk out of the room etc.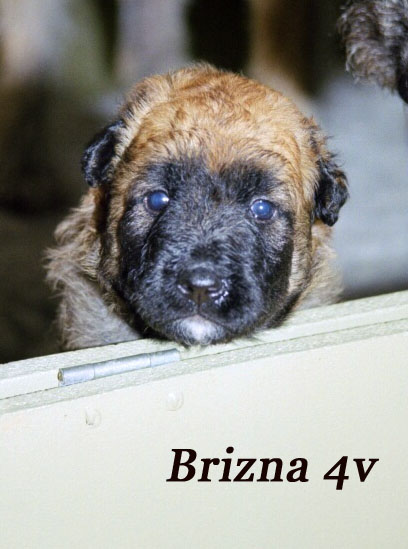 I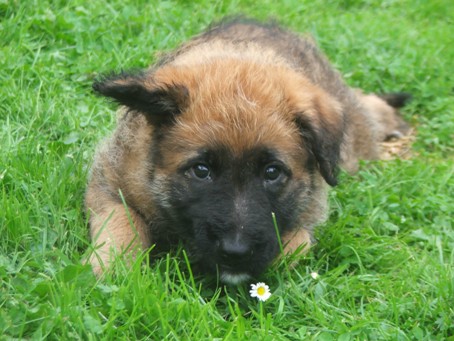 am the luckiest that can follow her every week. We are training our dogs together and Brizna show potential to be a good seek dog =9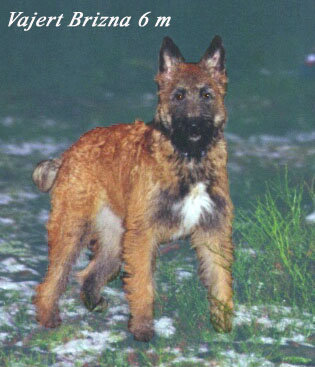 Next year, 2008, she will do her debut in the show ring. That will be a very exciting day.
27-01-2008 Brizna debut in the show ring and she got HP and second best female (bf) puppy. Congratulation Monica to the good result!
Brizna

Correct Scissors-bite
HD - A/A
ED - 0/0
HP, 2d best female (puppy)
VG,2 jr WW-2008
CK, BOB, BIS 3 youth, BIS 4, Excellent, R-CACIB WW-2010
CACIB, BOS
N-CAC
Gk exterior part korning
MH done with no fear of gunfire.
Mother to our A-litter (2+5) 20091128
Mother to our O-litter
(4+2) 20110302
Mother to our H-litter (2+5) 2012-06-25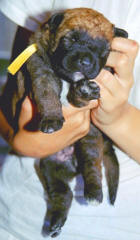 Page 1 Page 2 Page 3 Page 4 Page 5

Back to our females Back to B-litter