Vajert Brizna
Born: 05-06-2007


e.

NLCH, INTUCH

LongFields Boyo Baldwin
u. FinW-06, -07 Vajert Daphne (L)


2008-07-04 Brizna started her first heat and that means she will be in middle of it when the world winner dog show is ........ maybe not the best place to enter for a young dog with a lots of hormones "running around".
The show went just fine and Brizna had a very nice behavior. Open minded and social, even thought it was a bit scary with all the dogs and peoples. She became 2nd best female in junior-class with VG (Very Good) =) The winner in the class was Andra (One of Vajert Dimma´s puppies), Brizna´s cosine from Germany! =) Great work from both of them!
2008-11-01 The best way of celebrate Halloween must be with real ghosts, right?! Today Monica and I went to Sävsjö Working-club to do the small mentally-description on Brizna! We also had Monica and Mike's groenendael female with us. Both did great and got no fear of gunfire! Yippie!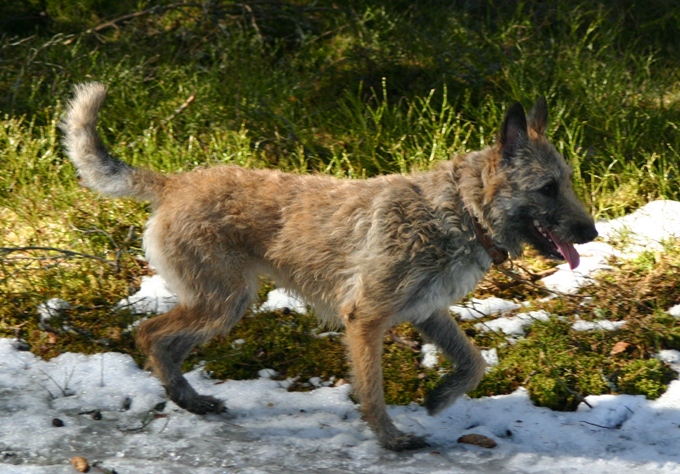 1 April 2009. Brizna is back home. We have not decided yet if she is here to stay for good or for a while. New plucked and in the woods for some training. I find her very much looking like Effi (her great, great grandmother). During this year she will be x-rayed and I will try to get some obedience on her as well........ She is very nice to work with and just love the children! =)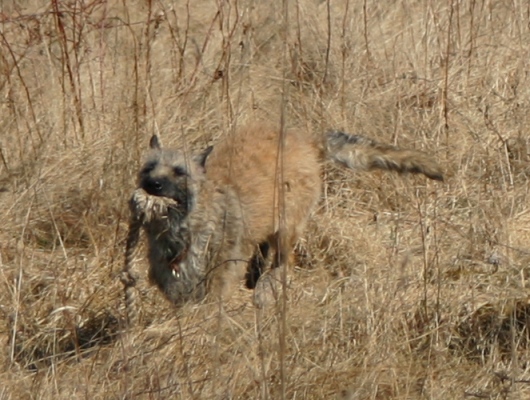 15 April 2009. Today we did some toy finding. It is the 3d time she does it since she came back home and BOY is she a quick learner or what!! We have also done some personal-seek and she understood right away what we wanted her to do! I will also try some tracking with her to se what she thinks of that! Something she does not know/understand is how to walk nicely in leash. God she is dragging me around..... The other day we went to the city, Askersund, for some social work and to have ice! She said hi to everybody that stopped by without any questions or hesitations. She became a bit loooooong when a lady with a walking chair stopped by, but she went over and exam the chair and the lady with wavy tail. (then she got ice from the children!)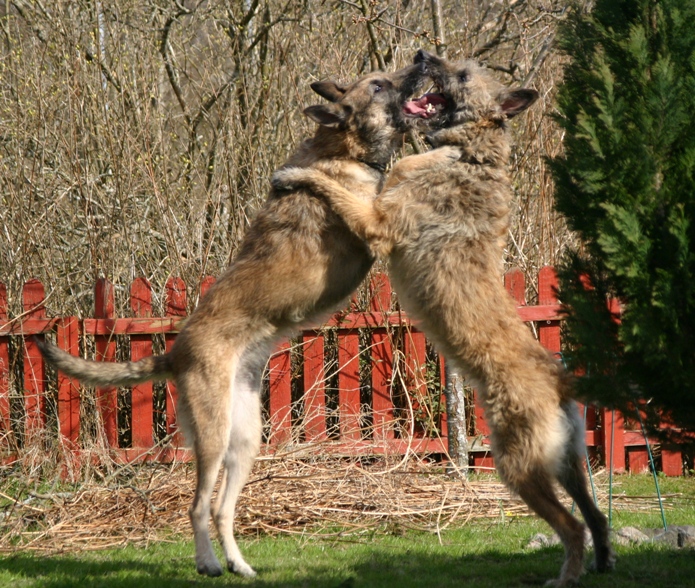 23 April 2009. Brizna has landed in the pack and she prefer to play with Raika. Even is a bit scary - big like he is and because he is so much slower and her, he has started to bark when chasing her and that is a bit scary too. She loves to run with Rex and do some toy fight/chase with him, but to play-fight she prefer Raika for sure!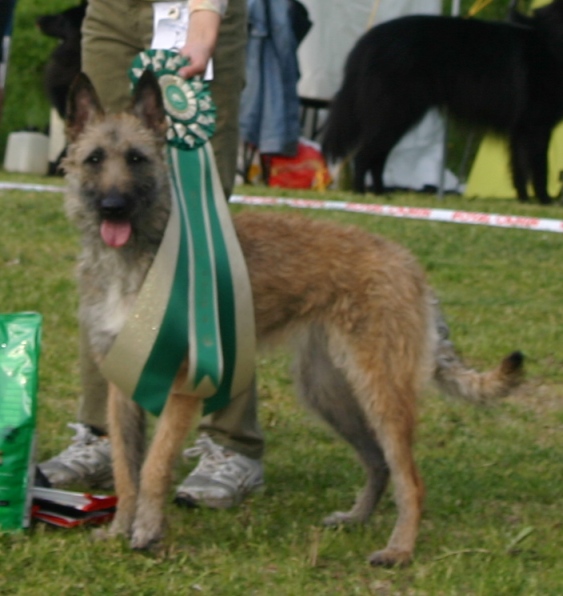 21 May 2009. Today it was SBLOs Belgian special show at Ivön and Brizna "run home" for sure! CK, 1btkl, (took out a multi champion female!!) BOB, BIS 3 youth and BIS 4 total!!! Judge Mary Grove from England liked Brizna a lot and said to the secretary, and also wrote on the critic, that Brizna is of EXUBERANT CHARACTER and must live with the male... yes... the male she referred too is Rex that also got exuberant character on his critic and got BOS and BIS 4 open! hahahaha...... Tank you, Angelica, for taken photos and for the help with Brizna in the battle of "BOB" - Nice work!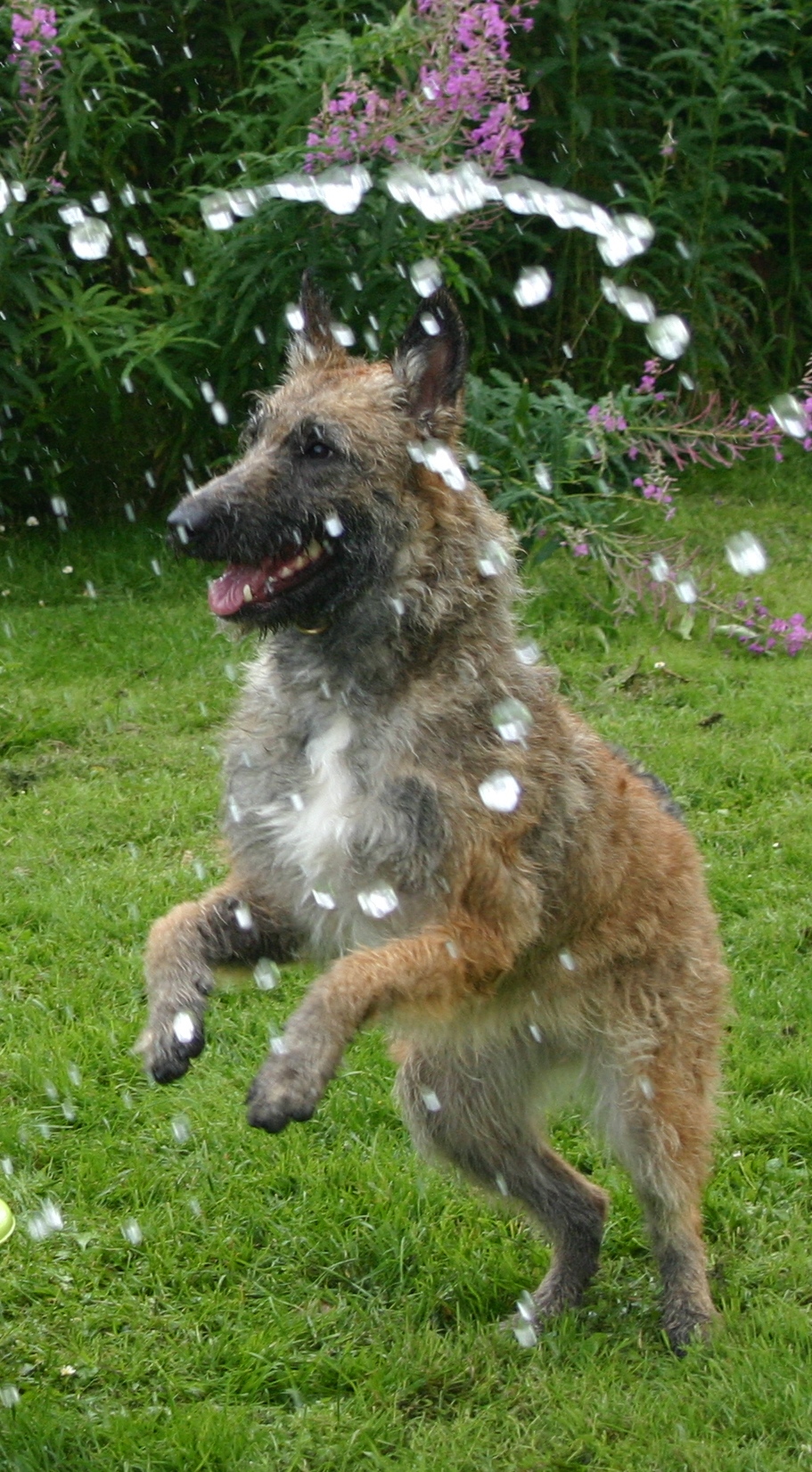 2009-07-14 Brizna is playing with Cassandra! Brizna is very found of the children and in Cassandra's case it means that she jumps all over her when she comes home leaving marks on Cassandra's skin.
Soon x-ray will be done.... hu......
2009-09-02 Today I called the Swedish Kennel club to ask if they might know when they cold read the x-ray of Brizna. The happy lady in the other end of line then told me they did yesterday and the result are: HD- A/A and ED - 0/0. Jiiipiiie! That means she will be mated on her next heat (October 2009) and the male will be Vajert Rex =)
Brizna

Correct Scissors-bite
HD - A/A
ED - 0/0
HP, 2d best female (puppy)
VG,2 jr WW-2008
CK, BOB, BIS 3 youth, BIS 4, Excellent, R-CACIB WW-2010
CACIB, BOS
N-CAC
Gk exterior part korning
MH done with no fear of gunfire.
Mother to our A-litter (2+5) 20091128
Mother to our O-litter
(4+2) 20110302
Mother to our H-litter (2+5) 2012-06-25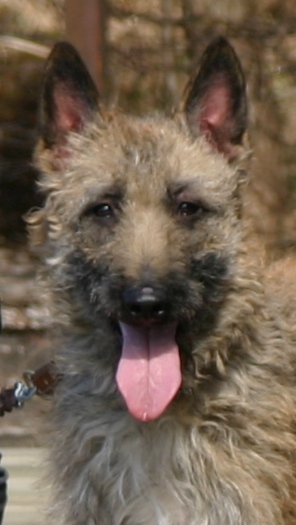 (Photo: Kennel Vajert)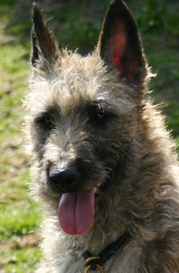 (Photo: Kennel Vajert)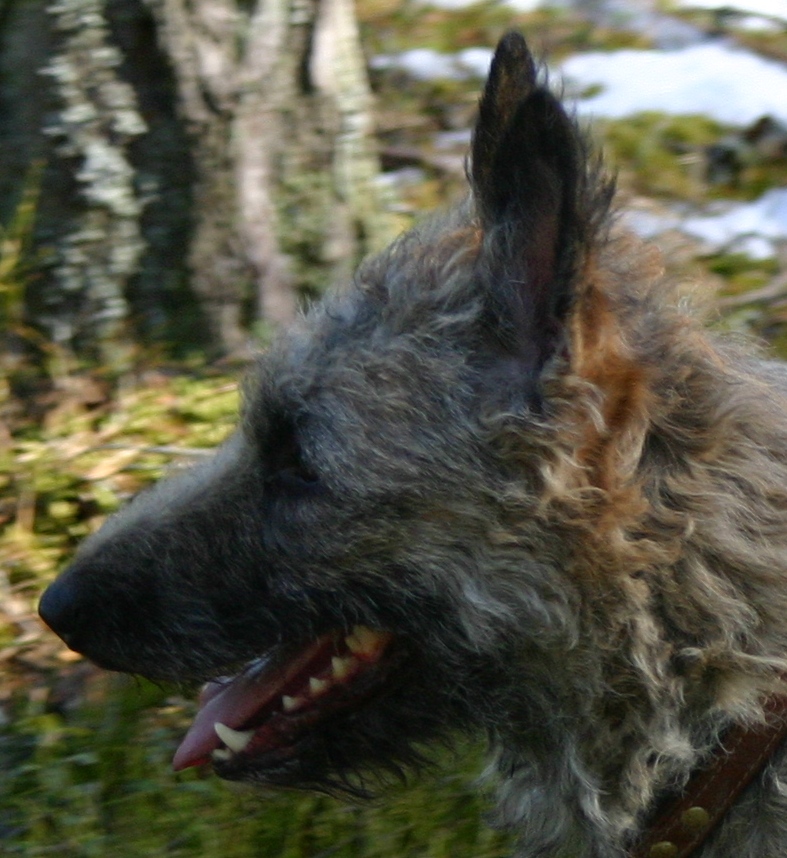 (Photo: Kennel Vajert)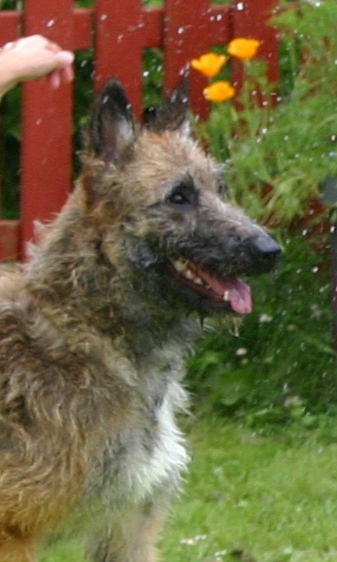 (Photo: Kennel Vajert)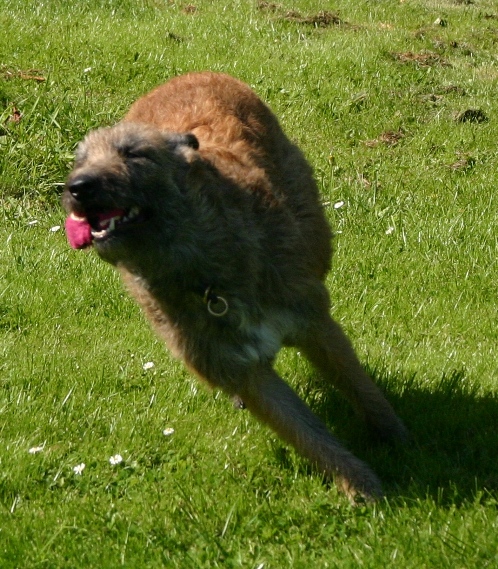 (Photo: Kennel Vajert)

Page 1 Page 2 Page 3 Page 4 Page 5

Back to our females Back to B-litter