Vajert Raika
Born: 2006-02-17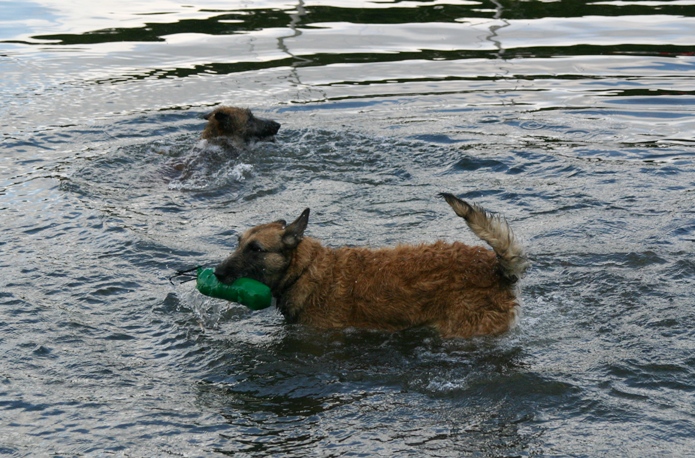 2010 During this year we have concentrate on the tracking and obedience with Raika. She loves the obedience but is still a little bit to "hot" =)
She also shown to be a great play companion to Anouk. She also share the interest of swimming with Brizna and Rex.
In the summer she started her heat and next time she will be mated. In January/February of 2011. We are looking closer to 3 males and one of them we have had in out thoughts since Raika was born. More information closer to the mating day.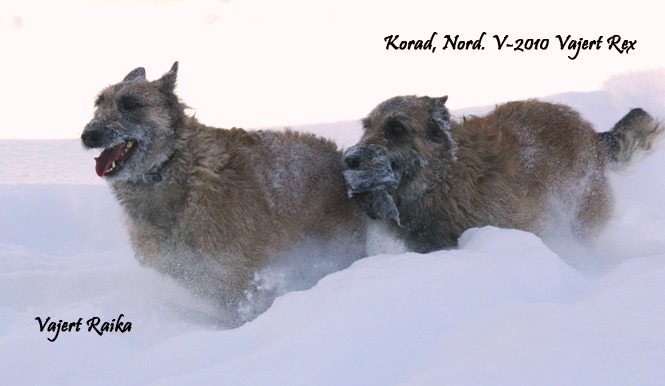 Dec 2010. Raika has already started her heat - 1,5 month earlier than expected!!! That total changes our first plan because Germany is now out of question and that combination will be done on her next heat instead. This time the "joker in the back-pocket" will be our choise ;) The male we have had in mind/plans since Raika was born will now cover her - how exacting =))
Well, well it turned out that Raika had her best days during Christmas-calibration time =( We where down to the male but she was not ready therefore no mating where done. I just feel hopeless abut the breeding to Raika........ sough... Now I have to decide how to do with her next heat. Give it a new try or just let it be as it is and never get my girl after her as planed.......
Raika has moved to kennel Acktiva in Finland (Owner of Vajert Ihana to the day Ihana left the earth) Good luck with Raika and we do miss her already.
Stamtavla
Raika
Correct scissors bite
HD -B
ED -0/0
1a, HP (junkl)
CK, 2btkl, R-CACIB, BOB
MH- Done with no fear of gunfire
Approved Mentally-test in Finland with 169/300 and no fear of gunfire
Swedish Mentally-test with no fear of gunfire.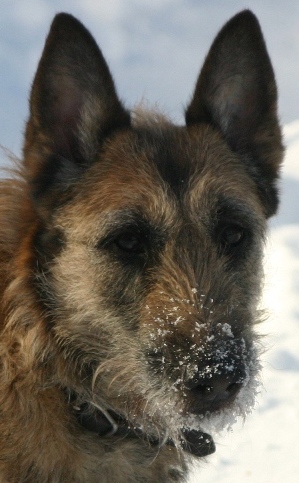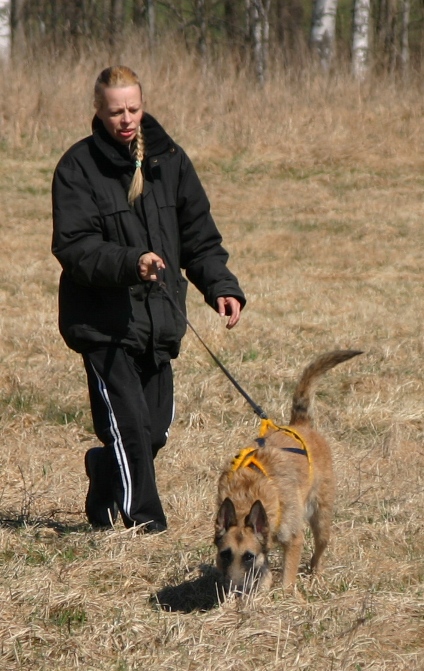 Page 1 Page 2 Page 3 Page 4

Back to R-litter