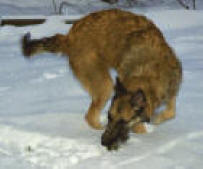 Our plans for Raika is to enter following shows: Rocklunda Västerås, Öterbybruk, AfBv-SBLO at Ivön, Hässleholm Int, SBU and Askersund. Then we se if we will put her up to any more shows during autumn and winter.
21-04-2007 The debut in the show ring. Rocklundahallen in Västerås, awful crowdie and also under renovation! Raika did not mind all the peoples or dogs for that matter. She is very easy to bring along where ever you go. She got 1st prize and a HP the judge was Anthony Kelly from England.

13-05-2007 Raika is at Swedish Winner show and became 2 best female with CK =) OK? So you can get even if you are nude??? Jiipiie.. Sorry to say, but there is nothing called Swedish junior winner 2007... hm.... I do not care in my eyes she got that title. ; )
17-05-2007 SBLO race special at Ivön in Skåne. Raika got 1, 2 in jukk, beaten by her sister Roweena =)

18-05-2007

Hässleholms Internationella Show. Raika is entering youth class for the first time and got CK, 2nd best female (beaten by Vajert Xena) and R-CACIB! Oh my!... do not know what to

say....yoo-hoo!
12-08-2007 At Stephanie's birthday I took Raika and Gaïa to Askersund nat. show. Raika got CK and BOB!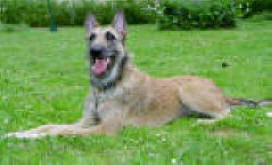 November and snowstorm. We did go to Norway to enter the NW-07 show. Raika got 1st prize. The judge liked her allot but wanted more coat to give her CAC. That is ok with me : ) We had a very nice trip and the fortune to meet Ricky again.
In 2008 Raika will be x-rayed and mentally-tested. If she is free I will start to look for a suitable male for her to mate end 2008 early 2009.
04-04-2008 Today we got the official results of the x-ray. She is free on both hips and elbows! YES!
The 14th of June Raika made her small mentally-test and she did splendid! No fear of gunfire what so ever! I am so proud of her =)