Vajert Raika
Born: 17-02-2006


e. SW-05 INTUCH NORDUCH KORAD BSL2 SPH III SöKH I Xilly´s Rafel (M)
u. NordJrW-03 Vajert Xtra (L)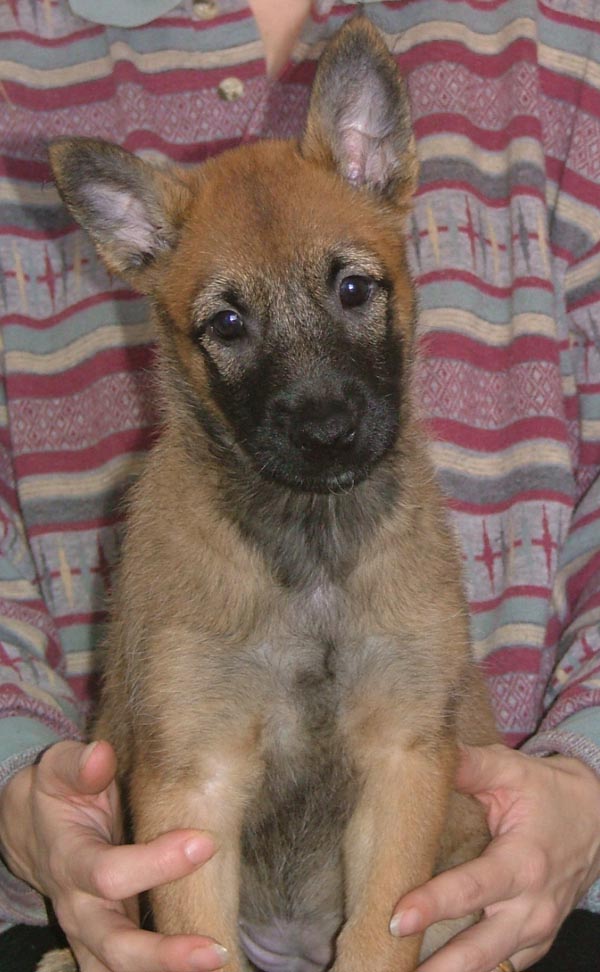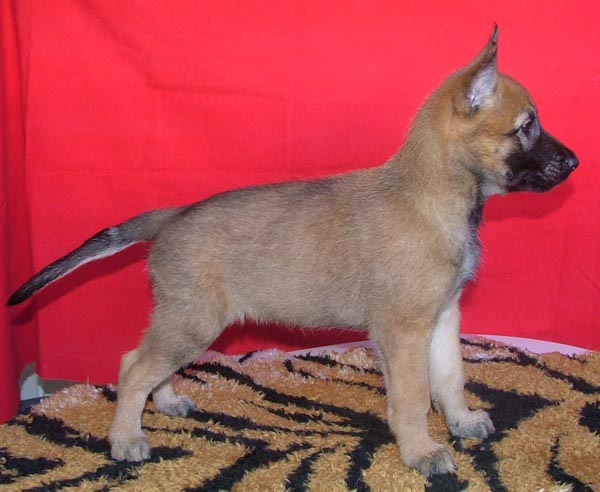 Raika 6 weeks. This is the toughness girl in the litter. Very fun to observe I must say. A little so much when kissing so you have to beware that you do not get a love nag while she at it! Crazy girl!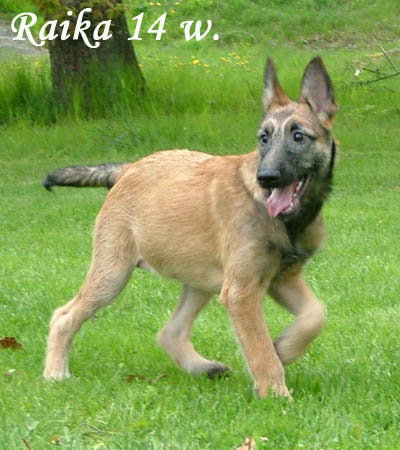 Here she is 14 weeks old. The photo is taken the 27th of May by Fia at kennel Roxina´s.
We had her out for sale but, decided rather quickly she will stay at the kennel with us.
During the autumn we have been working with tracking. She is good at it but very slow and not so interested of toys.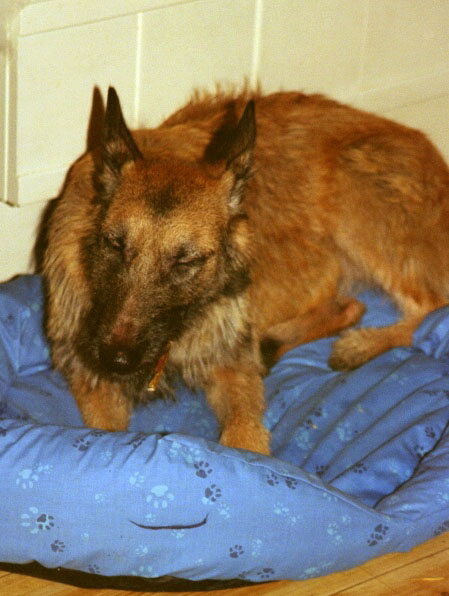 Christmas was a nice experience for Raika. She loved all the paper and got herself a nice bed and a tasty bone. Lovely!
Raika has became a big lady now... the 8th of January -07 she started her first heat. We had plans for her to debut in the show ring at the same time as Even but she had to stay home because of the heat.

To take photos of this girl is everything but easy! Especially if you would like to have "free" photos of her in the backyard. She is never still enough always on to something and running, running, running..... ... se for your self....

Raika has taken Gaïa in to the pack with open arms (so to speak) however it took awhile before she figured out how to play with a puppy, but she is a clever girl so now they are the best of friends. I do hope she will help me raise Gaïa up!
Raika
Correct scissors bite
HD -B
ED -0/0
1a, HP (junkl)
CK, 2btkl, R-CACIB, B
OB
MH - Done with no fear of gunfire
Approved Mentally-test in Finland with 169/300 and no fear of gunfire
Swedish Mentally-test with no fear of gunfire.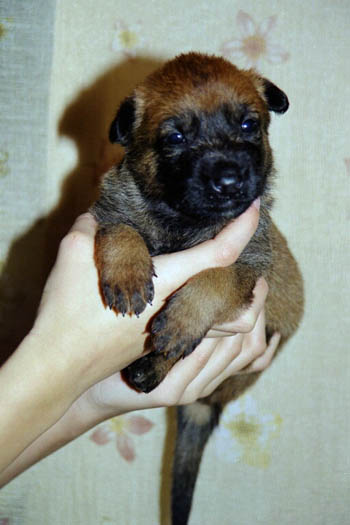 (Photo: kennel Vajert)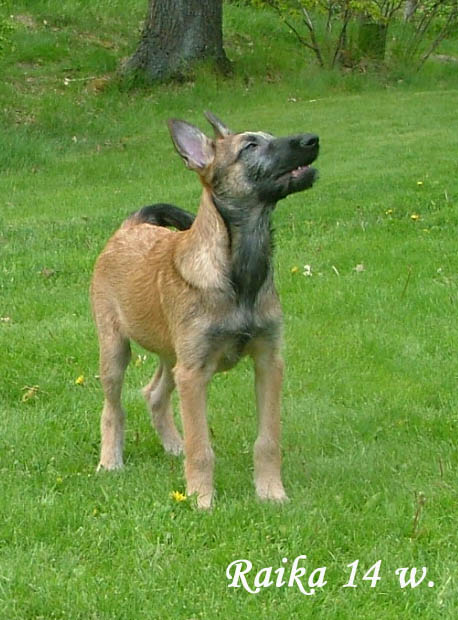 (Photo: Kennel Roxina´s)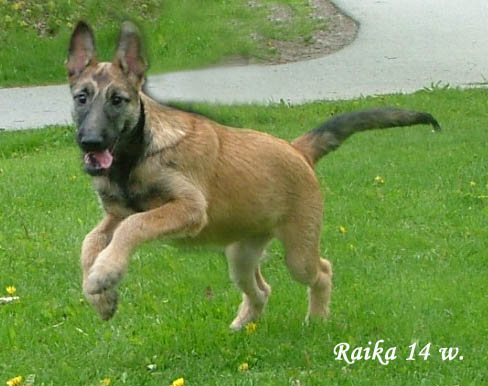 (Photo. Kennel Roxina´s)


Page 1 Page 2 Page 3 Page 4
Back to R-litter