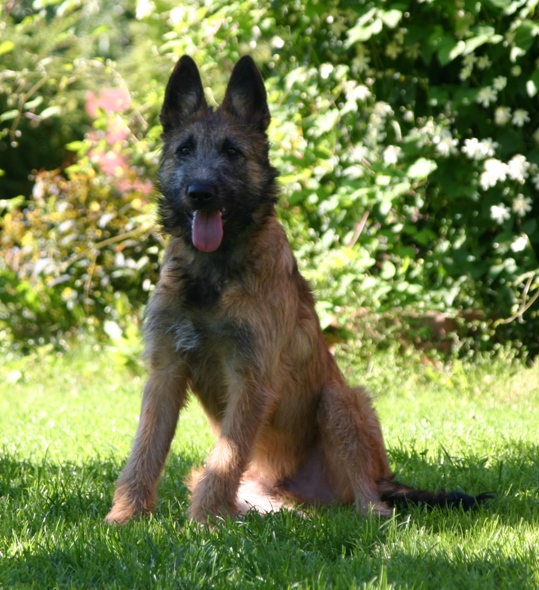 We have now decided that "Boyo" will move down to Angelica in Växjö after the Christmas and New Years calibrations. So I drew them both down and stayed a few days to help them settle in.
It does feels a bit sad, but because his testicle has not come down, as we hoped so much for, this will be the best solution. He will later be spayed. We have also decided that IF anyone comes along and want to give him a new home - we will take it under consideration, but we will not active look for a new home for him. After all - he is our guy! ;)
The latest report I got from Angelica says it is working super. A lot of new thing to learn - go by elevator as one - people where ever they go etc. The hardest experience, so far, is the demonstration training the police students (you call them cadets do you not?) had and, off course, Boyo and Angelica accidently ended up in middle of the screaming crowd. A few growl from Boyo first, but he came around quick and just accepted the situation - GOOD boy! :-)
2012-05-15 Boyo has moved back home and will stay here for quite awhile now. The plans are that he will do his small mentally-test (MH) and it is time to do the x-ray on hips and elbows. After that we will think about castration of him as well. The result of the x-ray will say if we are going to active look for a permanent home for him or not.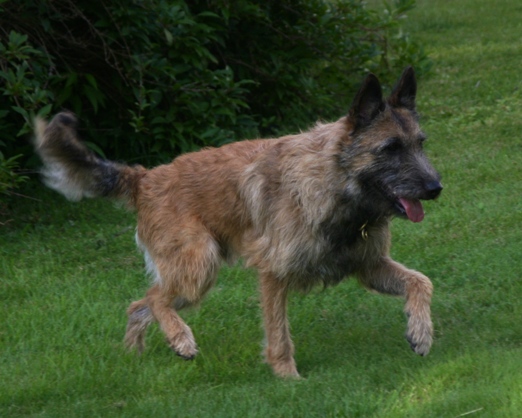 2012-09-24 Today the official result of the x-ray was up on SKK:s dog data. HD- A/A and ED- 0/0. Jippie!!!

Once again that means that all x-rayed off springs after Rex and Brizna are free ;)
2013-11-10 Today I and Boyo went up for the small-mentally-test (MH) and he did a very nice job at the track. No fair of gunfire and have now known mentally-status. Good boy!
2014-06-02 Boyo has been living with a great family in Småland. He has been there as a test of how things will work out and today I got the massages that they want to keep him if they may :) Yes, I am so happy he finally got his own family and it suits him well to come along when the owner treats the horses shoes. Warmly good luck in futute.