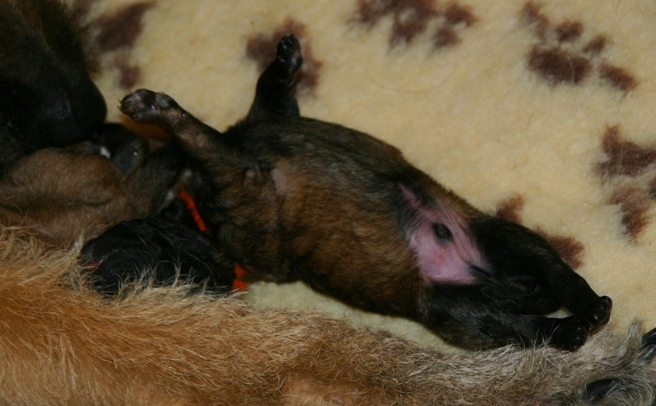 This boy is the last one born out of the litter and when he came I said - here is my female! - then I turned him over to find out it was not a female this time either....
Charming like few and showed early both willingness to fight and very easy to teach. My kind of a dog ;)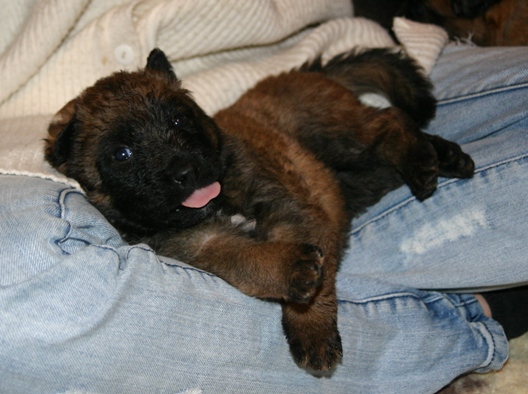 With the age of 9 weeks I took him with me down to Angelica for socialtraining. He did not like the fact we did go by car and started to sing on the national hymn, I believe, but after a couples of km he gave up and felt to sleep.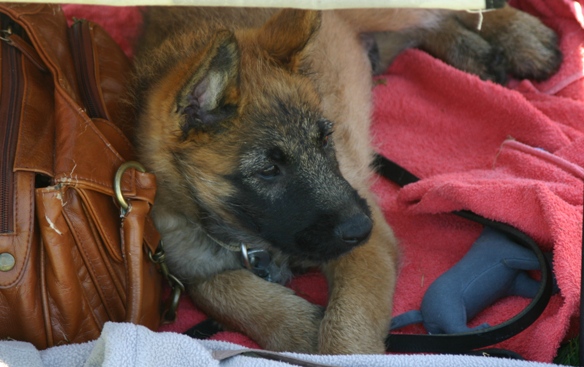 Angelica, Boy and I went to DM in archery and he laid under my chair in the shadow the whole day, except when going for a walk and play a bit. He acted like he never done anything else. If you been to an archery competition you know it is special sound (like gunfire, but not so loud or like popcorn! - and the noise comes suddenly) when they start to shoot. He did not bather at all. Cool guy! Sorry to say he had to experience three older dogs that did attacks towards him when we past by - thank God they did not reach him and we just walked like we did not care. ;)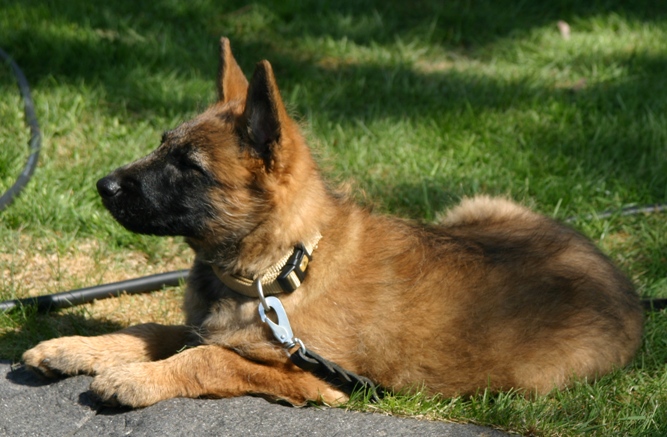 One of they days the had a market in town, so we decided to go there. However I do believe the whole trip started to became a bit to much for Boyo. He started to show he was fed up with all strangers that wanted to pet him! Walked a way to find a nice spot to lay down. After two hours we therefore went back home to have a barbecue dinner in the afternoon sun!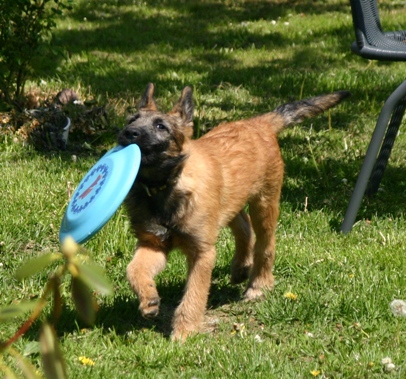 Beside Anouk, Boyo is the most charming guy I have had in a long time. (well his father by all means, but he is in a total different category!) Boyo is very easy to teach and I have now decide he will remain with us. In the same time we will keep our fingers crossed - hard- that the other testicle we have noticed finally will come down for a "soft" landing in scrotum and stay down. Hope, hope, hope.....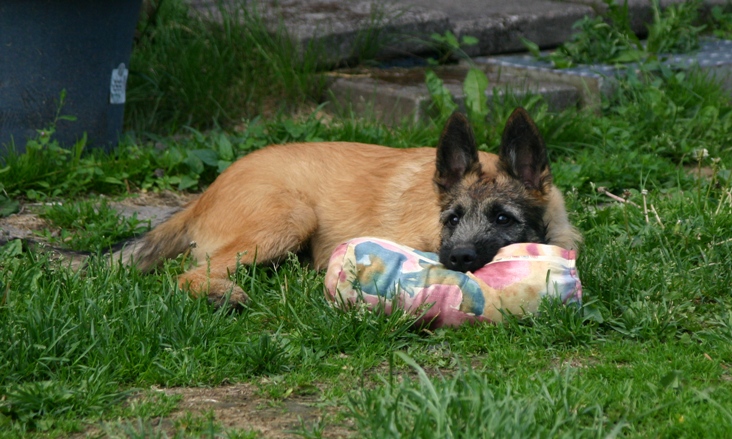 Boyo is super happy over his new toy I made for him. Let us hope his father or mother will not find it because then it will be no longer.....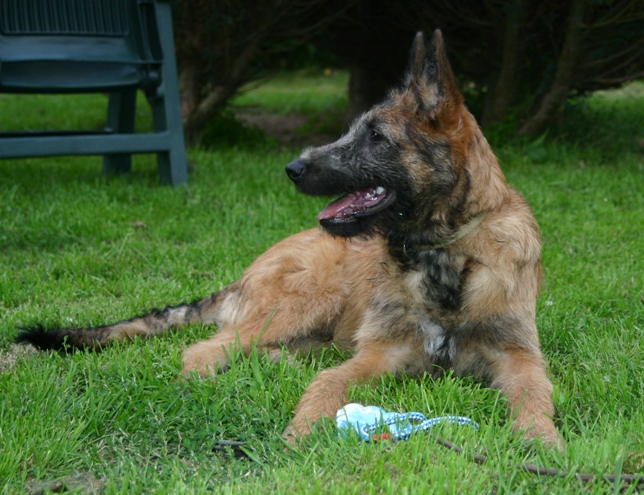 What a crazy boy. During late summer early autumn Boy went in to "age of fairness"! He is now NOT found of stranger even though he is kind and after some time he have to address them after all. I will not make any fuzz over this at all. We have time and I have seen it before - he will come around. I have started some tracking with him and he seems to like it, but I do not think he truly understand what we are doing yet..... Walking nice in leach, coming when calling and sit on command is working, but lay down... why? he ask.....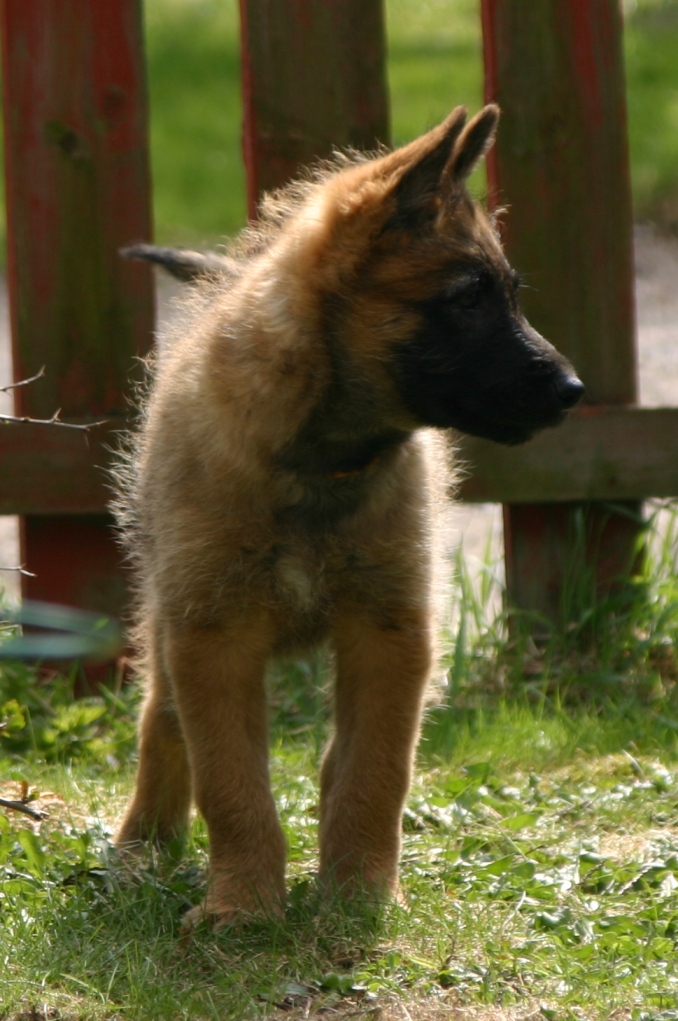 O´ Boy

Correct puppy-bite.
Correct scissors-bite
Testicles - 1/0
HD-A/A
ED-0/0
MH done with no fear of gunfire.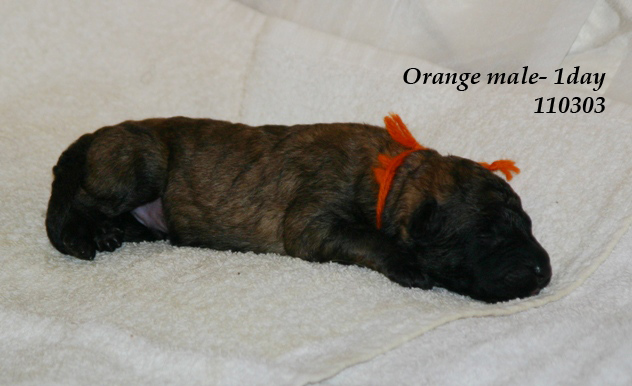 (Newborn..
Photo: Kennel Vajert)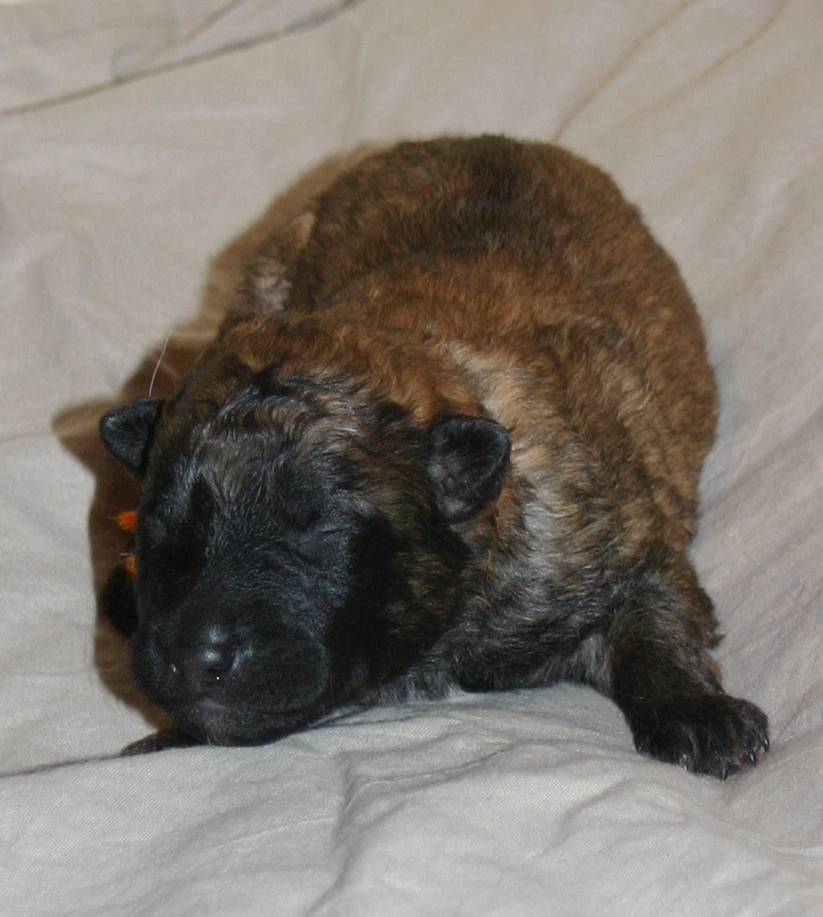 (1 weeks old.
Photo: Kennel Vajert)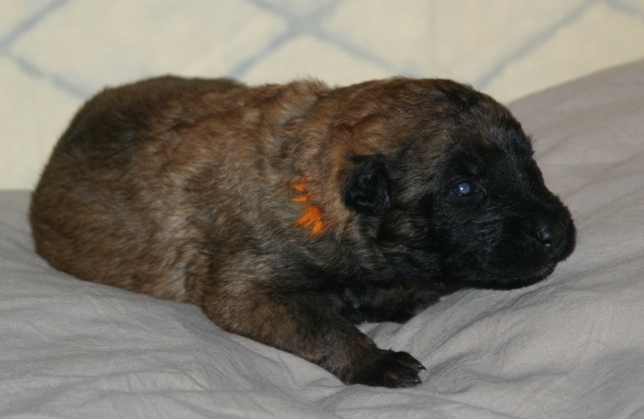 (2 weeks old.
Photo: Kennel Vajert)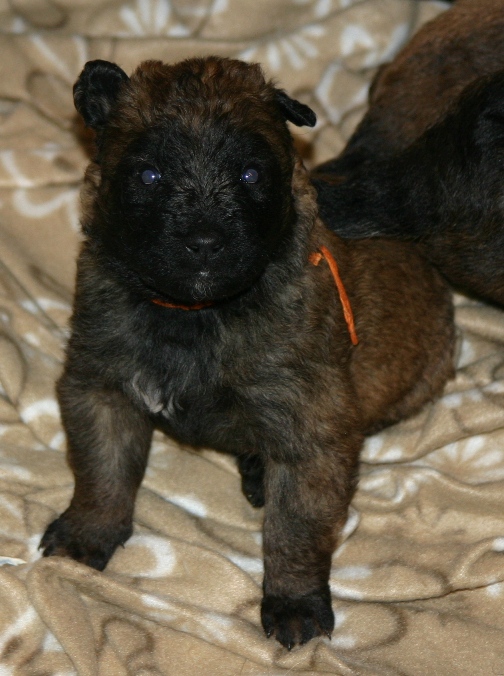 (2 weeks old.
Photo: Kennel Vajert)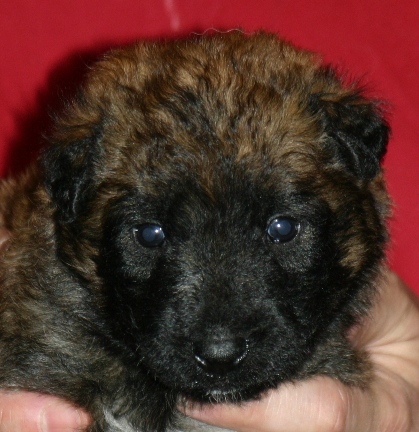 (3 weeks old.
Photo: Kennel Vajert)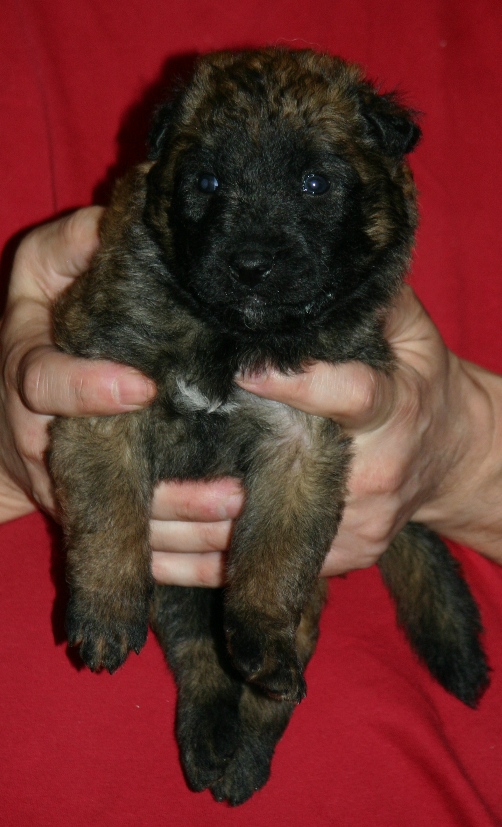 (3 weeks old.
Photo: Kennel Vajert)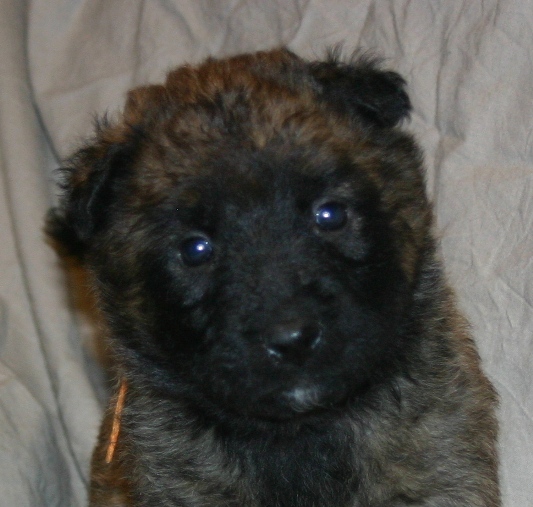 (4 weeks old.
Photo: Kennel Vajert)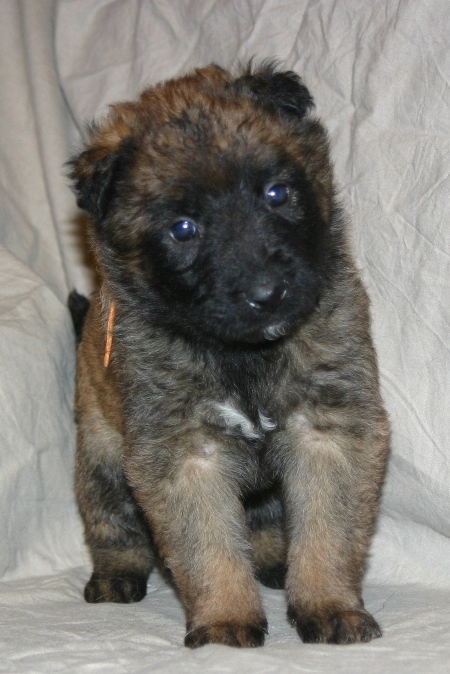 (4 weeks old.
Photo: Kennel Vajert)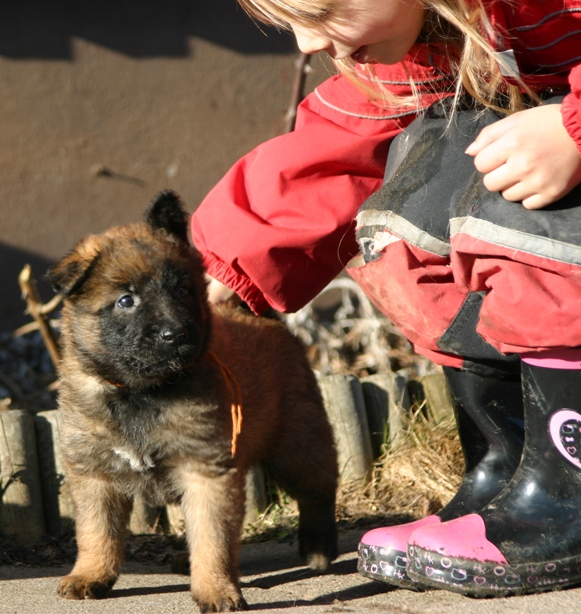 (5 weeks old.
Photo: Kennel Vajert)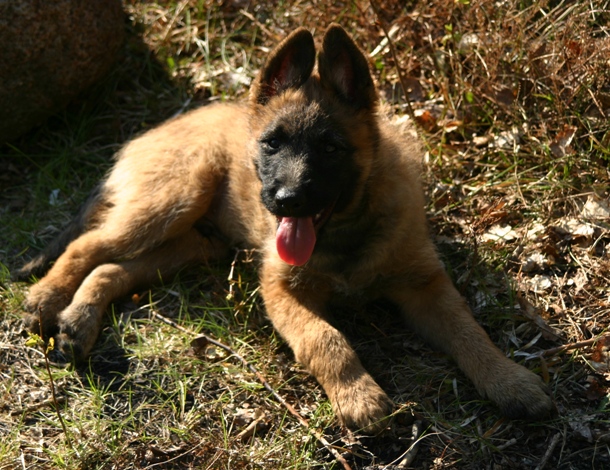 (9 weeks old. Photo: Kennel Vajert)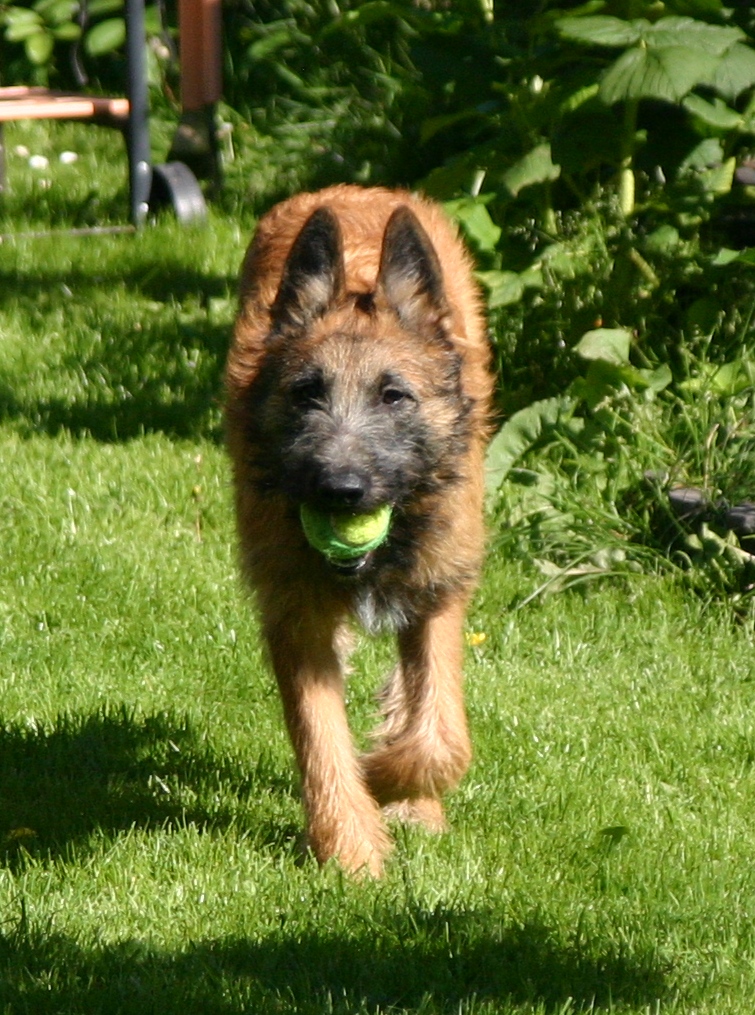 (5 m old. Photo: Kennel Vajert)