Korad, SUCH, DKUCH, INTUCH, NUCH, NORDUCH, SLCH, DKELCH, FINLCH, NORDLCH, WILD ANIMAL TRACKING CHAMPION
Vajert Izor
Born: 14-05-2001 Dead: 08-01-2009


e. SFV-93 ACKTIVA BRUNO
u. KORAD, LP1, SW-99-00-01-03, NORDW-00, DKUCH, NUCH, NW-02, KBHV-03, DKK-rasW 2003
VAJERT QINZA


Izor is living in Höganäs. He is training obedience and tracking and have competed in both. The results has been great. =)))
But the life started a bit shaky for Izor. He started to limb and the x-ray showed that he had oscondriosis (res. for spelling). After his surgery he recovered very fast and the training could start up again. He and his owner are really successful in everything they do! =). Just look at this:
29-07-2002 He made the small mentality-test with no fair of gunfire.

26-07-2002 They competed in obedience level 1 - 1st price. He is the first in the litter to take a 1st price in level one!

18-08-2002 First level in tracking - 278,25 points! Moved up to next level. Do I have to write that he was first in the litter ?! =) =) Big congratulations to both Gun and Izor!

01-12-2002 Competition in level 2 obedience - 1st price and victory! First in the litter!!! =)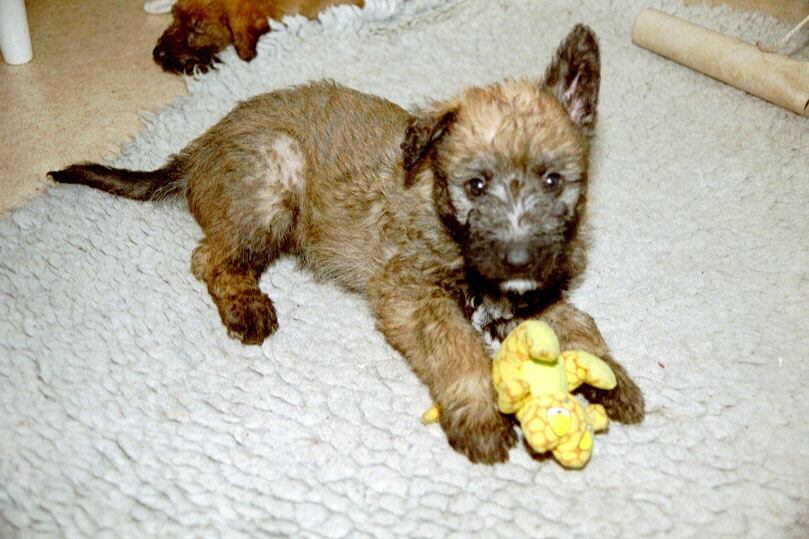 He has also taken honor-price, CK, BOS, BOB and CACIB during the year 2002.
May I dear to guess that 2003 will give him CAC? =))))))
16-03-2003 Competition in lower-class tracking. He came up with nice 496,5 points and that gave him victory and he moved up to the next level! It also means that he now can compete in working-class at shows and gain CAC if the judges will give it to him =)) More than a big congratulations from us =) We will cross our fingers for you!!
20-04-2003 Hässleholms working-club. Here he got it!!! Izor is at a show for working-dogs and left with his first CAC! He also ended up with BOB =)
Somewhere at the date between 20-04-2003 and 17-05-2003 He took CAC nr 2, but I do not know the right date or the place....

17-05-2003 Åhus working-club. Special show for Belgians. Izor got HP+Ck, CAC (nr3), BOS, BIS-2 working-class dogs and the title SWEDISH SHOW CHAPION!! He also did the part of "Korning" that is the description of structure with approval (anything else would be the day...) . Big hugs and congratulations from us.


08-07-2003 Today a letter from Gun arrived with results from their competition in level 3 obedience. They competed at Bjuvs working-club the 6 of July and got a 1st price. He ended up in second place. WOW! Now he moves up to the Elite-class. That is the last class in obedience and he need three first prices get the title: Obedience Champion. (I think I will start a support-club to his honor....!)
12-04-2004 Today I got a lovely phone-call (and a very nice Easter-gift) from Gun. It turns out that the 10th of April Izor did his big mentality-test with 172 point and no fair of gunfire. YES!!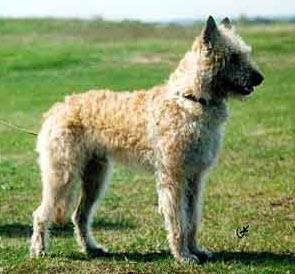 01-05-2004 With a glass of champagne in her hand and the phone in the next, Gun told me that Izor was at an international show in Denmark today. He got CAC, BOB, CACIB and became DANISH CHAMPION and INTERNATIONAL CHAMPION!!! I got tears in my eyes. Tears of happiness, thanks =)))

14-08-2004 Well now they have done it again! This time in Norway. Got CAC, BOB, and the titles: NORWEGIAN CHAMPION AND NORDIC CHAMPION Big congratulations from us!

19-09-2004 Today Izor and Gun competed in the highest class of obedience (Elite) They took a first price and ended up as the winner!!! It must have been very nice to beat all the Border Collies that attended this day. Big congratulations from us! Two more first prices and the obedience championship is yours! Good Luck.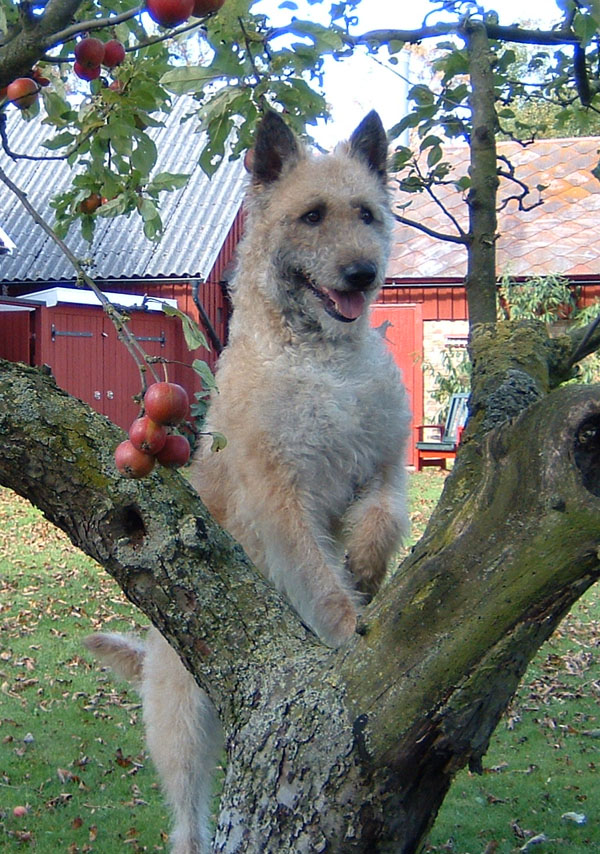 03-10-2004 Now it is time to give Izor an other page, because this two (Gun and Izor) is hard to stop =))) Today they started the Elite-class for the second time. They took their second first price and this is how Gun told me by sms: Have tested the Elite-class for the second time and today you could win with 274 points - so we did. Gun & Izor hahaha - Lovely!



10-10-2004 I hardly believe this..... today Gun and Izor took the last 1st price needed. 276,5 point, so now with three starts and three first prices he is:
SWEDISH OBEDIENCE CHAMPION... well...what can I say?, except mega, thunder, super congratulations....well I can say... VAJERT!!! ;)!
IZOR

Correct scissors-bite
Testicles- UA
HD-B/A
ED-UA
MH. Done
Moved up from level 1, 2 and 3 tracking
Aproval in Elite tracking
Ck, CAC, BOS, BOB, CACIB
KORAD
Swedish Champion
Danish Champion
International Champion
Norwegian Champion
Nordic Champion
Swedish Obedience Champion
Danish Elite Obedience Champion
Finnish Obedience Champion
Nordic Obedience Champion
Wilde animal tracking Champion
Father (3+4) 09-02-2005
Father (1+4) 03-12-2008
Dead by drowning accident 2009-01-08