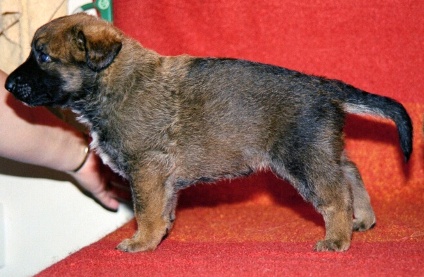 This girl is from Kennel Ruby River´s and she is taken in with the hope she will leave the lovely mentally that her mother has to coming generations. Warmly Welcome home Missy =)
Finally I can put up some new photos of Missy =)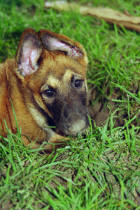 She is very charming and will always be on my feet or on my left side - almost in heal position! A new obedient-star?

Is she not sweet with her special "ear set" ?
She has been with us at the working club and except for leach training - that was terrible if you ask her - everything went just fine. She is very happy and open minded towards strangers =)

Sometimes the life does not turn out as easy as you first thought it would be......
We have started training in personal- seek and she just loves it =)
As it turns out she is missing a P3 in upper jaw, Missy is now for sale to a family that have no interest in breeding or showing. It breaks my heart though she got the greatest mentally you can ask for and she is tremendous with our small children!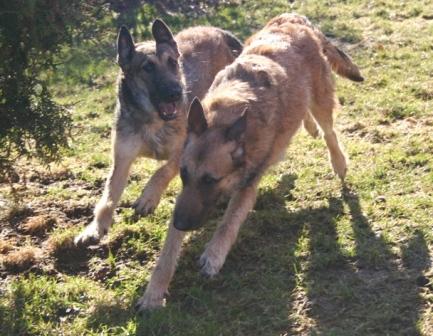 Here she is playing with Raika. Missy is the one to the left =9
Now it is sattle! Janne and Helene will be Missy´s new "pack". Great! Good luck and I am here if you need me =)
2009-09-03 Got a mail from Helene today telling that the x-ray of Missy is now official and she got HD-A and ED 0/0. Congratulation! That was nice news indeed =)