Black Blossom Lady Christine "Kiila"
Born: 17-09-2004


e. Lapinlumon Hauska Herkko
u. Black Blossom Miss Finesse


Now, after looking at this race for 5 years, we have found what we where looking for. =)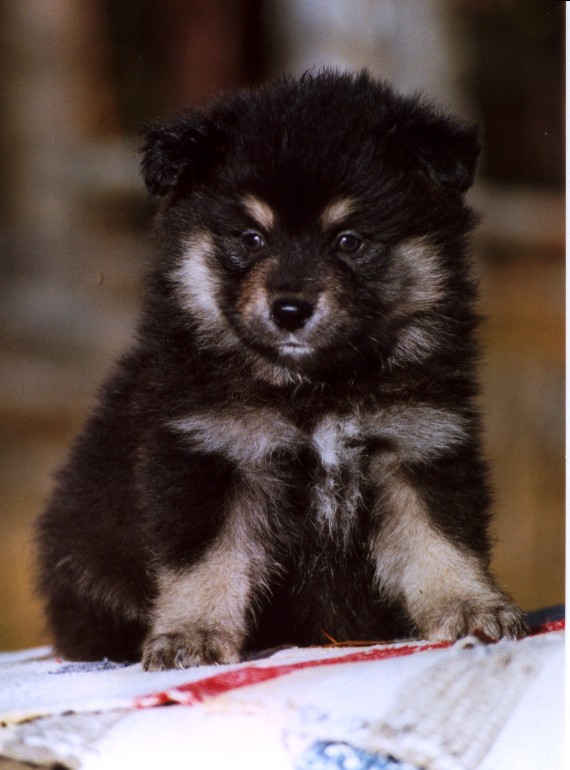 The 12th of November 2004 Angelica and I went up to Black Blossom in Mora to finally bring home our first Finnish Lapphund. Welcome home little Kiila. You are very longed for!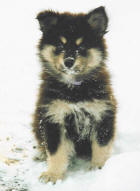 This is the right environment for Kiila! Almost a half meter of Snow =) She is 9 weeks at the photo and I had to "drag" her inside despite the minus-degrees.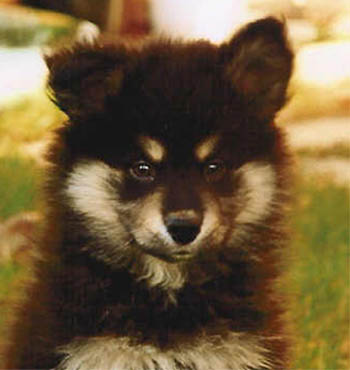 Here she is 8,5 week. I took the photo the 17th of November, the same day that Stockholm had a bad snowstorm in the evening and during the night!!
19-02-2005 In Sollentuna. Kiilas first puppy show =). She got HP and BOS! Her brother took BOB and BIG-R. Super! =)
19-03-2005 In Sollentuna again. Kiila´s second puppy show and this time with Angelica as the handler =). They got HP and BOB! Congratulations to both of you, you did a great job!
A show is tired you out! Nice to get home and get some sleep =)))
Pedigree

(Photo: Pia/Black Blossom)(Photo: Kennel Vajert)
(Photo: Kennel Vajert)
uppdated 05-05-2005.© Kennel Vajert