e. SFV-93 ACKTIVA BRUNO
u. KORAD, LP1, SW-99-00-01-03, NORDW-00, DKUCH, NUCH, NW-02, KBHV-03, DKK-rasW 2003
VAJERT QINZA


Inja is living in Bagarmossen/Stockholm together with Vajert Lizzy and Foxfire Viivi´s Ayla (malinois).

Inja debute in puppy-class at Nynäshamns Working-club. Got HP+BOB and ended up as BIS-3 total! She did also enter the drive-in show and got HP+BOB and BIS-4 total! What a day! =))
At SBU-2002 Inja became best bitch (before her mother... hm..) and ended up as BOS and BIS-3 junior.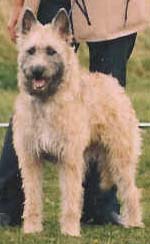 The big Stockholm gave everything!! Inja got CK+HP+best bitch, BOB, CACIB and the title: Swedish Winner 2002 =)))) (We were so close not to go to the show at all this day. Lucky we changed our minds and did go! =)
13-04-2003 Gävle Working club. Today's show gave Inja BOB-young dogs, BOB and BIS-5 young dogs =)))) Congratulations from us!

19-04-2003 Inja attend the "little Stockholm" with for her an unknown handler for the first time. The results: CK, 1 Best bitch, BOS and CACIB. BIG congratulations and even a bigger thanks to Fia, for a tremendous job in the ring. =)

26-04-2003 Inja does her small mentally-test at Stockholm´s South Working-club BK. She passes with grace and is not fair of gunfire.

17-05-2003 Åhus Working-club. Belgian special-show. Inja got Ck and 2ond best bitch! She also passes the description of the dog´s structure (one of the two part to get the title Korad). Big congratulations from us.
14-06-2003 Belgian special-show in Knivsta. Inja got CK and second best bitch. She was one of the dogs in the breeding-group that ended up as BIS-2 this day!

02-08-2003 SBU. Inja got CK, 1a best bitch (took her mother again! =) and got BOS. She was also in the group that ended up as BIS-3 this day =)))

13-12-2003 Nordic Winner 2003. Big Stockholm. Inja ended up as best bitch with Ck and BOB. Got the title Nordic Winner 2003!! WOW!!

15-01-2004 Now it is official! "The Laekenois of the year 2003" went to little INJA! Congratulations from us!

14-03-2004 At the first special-show for this year Inja got Ck, 1a best bitch BOB and BIS 4! =))) Judge was Bente Harlem, Norway.

31-03-2004 Inja got her eyes checked today and is clear from PRA, cataract and PD. Lovely!!!
Inja is going to Germany to meet her "husband" in April, so it is going to be a brake from the show rings for a while. Hopefully she will get something else to concentrate on =))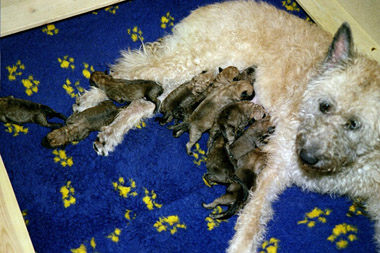 05-07-2004 The puppies are here!!! 5 males and 6 females. That is the largest litter so far in Sweden =)) She sure have her hands full now!!!
07-08-2005 SKK Askersund Int. show. Inja got: 1, 1, Ck, 1 best bitch, CACIB, BOB today! Congratulations!
During 2006 and 2007 Inja has got several BOB, CACIB. Congratulations from us =)

2009-05-24 Inja became BOB veteran at a dog show in Österbybruk today. Congratulations from us! Happy to see she is still going strong =)
2009-08-02 Inja became BOB veteran and BIS-4 Veteran at SBU. BIG congratulation from us =)

2010-05-13 At Ivö-Island SBLO (AfBV) had their special show for Belgians today and Inja defended the color of Vajert with grace. BOB in both veteran and total! Also BIS 3 veteran BIS 4 total. BIG congratulation form us =)) Her great grand children, Vajert Alpha became BOB puppy and BIS 2 puppy and Vajert Anouk became BOS =))


2010-08-01 On Södertälje Working Club today Inja got CK, BOB adult and BOB-Veteran. She also got BIS-R total and BIS 2 Veteran!! WOW. BIG Congratulations from us :)

2010-08-22 Today at Norrköping. Inja got CK and BOB in both adult and veteran =)) This starts to be a nice habit - keep it up and congratulations from us =)


2010-09-11 At Tranås working club Inja showed how to do it!!! First HP and BOB veteran. BIS2 in total in the breeders group where also her child Daphne, grandchild Brizna and great grandchildren Alpha and Anouk attended ;) Then I got the honor of showing her in BIS final. Boy did we run!!! All up to a BIS1 placement!!! I screamed out laud of happiness and got a sore throat for a couples of days, but it was worth it..... What a feeling and an experience...... VAJERT!!!


2010-09-19 Today at Eskilstuna working club Inja became best female with CK, BOB and BOB veteran. In the finals she did a kind of grand slam! BIS1 veteran!!! AGAIN! and BIS3 adult... Jiiiihaa!! VAJERT!
2011-06-02 Today at the special Belgian show at Ivön Inja got BOB veteran and BIS4 veteran as well as BOB honor veteran and BIS3 honor veteran!! Congratulations from us!
2011-09-03
Today at an in official show in Stockholm Inja got hp, BOBvet, BOB and BIG1 Congratulations from us!
So far, 2 September 2012, Inja have won several CK, BOB and BOB veteran on the shows she has attended. Also she has been placed in the groups for both veteran and adult. The most surprising and joy brining was SBU 2012 where she, the old lady, run home the BOS total as well as BOB veteran and BIS3!!!
INJA

Correct scissors-bite
HD-B
ED-UA
Eyes-clear 2004
MH. Done
Ck, BOS, BOB, CACIB, BIS-3 junior, BIS-3, BIS-4
Swedish Winner 2002
Nordic Winner 2003
Gk exterior
The Laekenois of the year 2003
BOB Veteran 2009, 2010, 2011
BOB Honor Veteran 2011
BIS-4 Veteran 2009, 2011
BIS 2 Veteran 2010
BIS 3 Veteran 2010
BIS 1 Veteran 2010
BIS 3 Honor Veteran 2011
BIS R Södertälje WC 2010
Litter 05-07-2004 (5+6)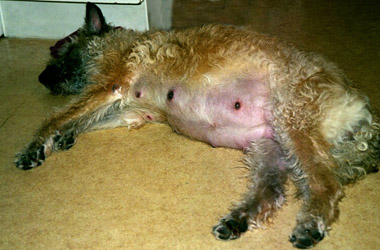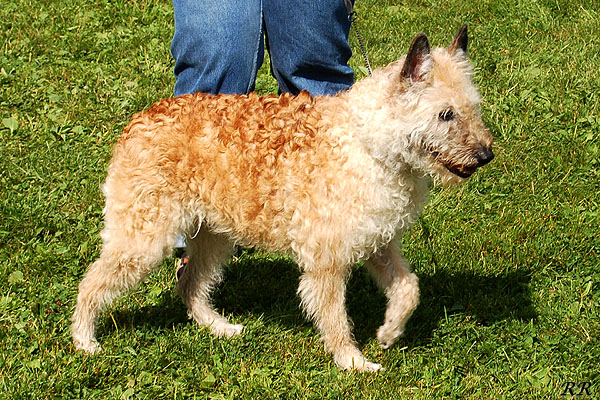 (2008 Photo:)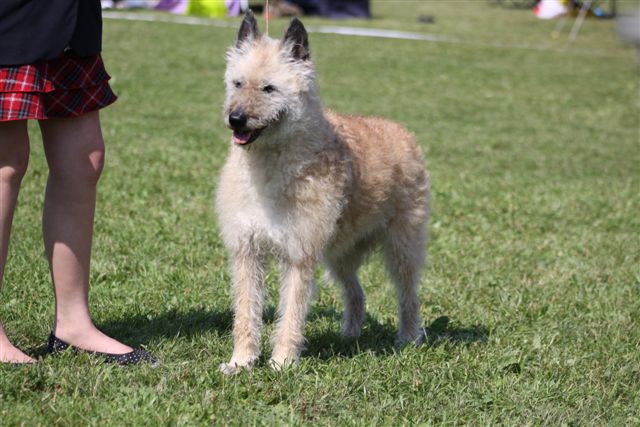 (Södertälje WC 2010.
Photo: Ann Magnuson)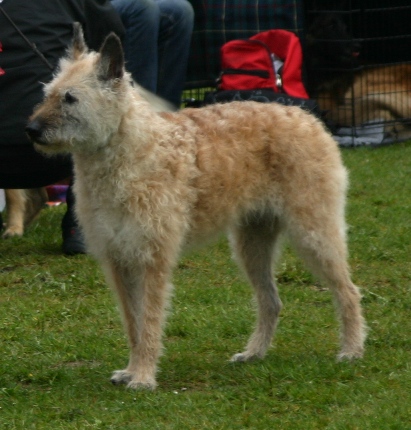 (IVÖn 2010 Photo: Kennel Vajert)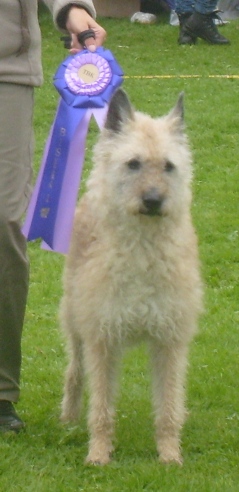 (Tranås Working club 2010 Photo: Nicke Sandberg)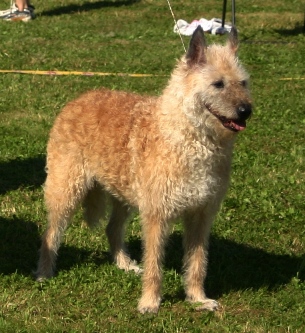 (SBU 2012. Photo: Kennel Vajert)