Vajert Hexa

Born: 2012-06-25
e. Hoi Sepke of the Border River (L)
u. Vajert Brizna (L)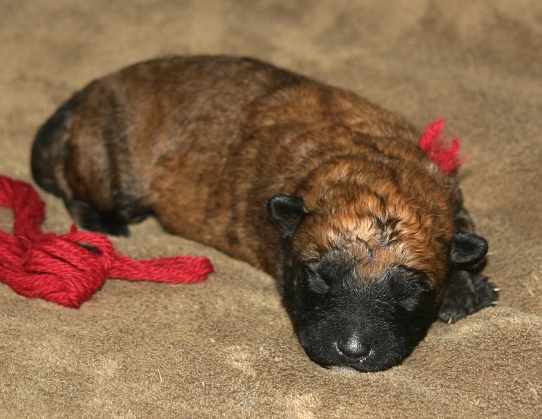 This female is kept from the H-litter =) It has not been easy to choose one of them and I have had moments/days when I hesitate and changed my mind about 15-16 times... lol... Finally I decided to keep two girls out of the litter ;)) This one and her sister, Hindra.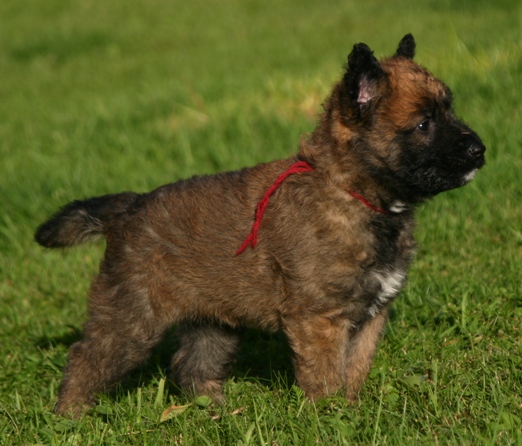 Hexa will stay with me and her sister on breeding terms at Angelica and Oscar in Växjö. Now I hope a lot for this girl in the future. :)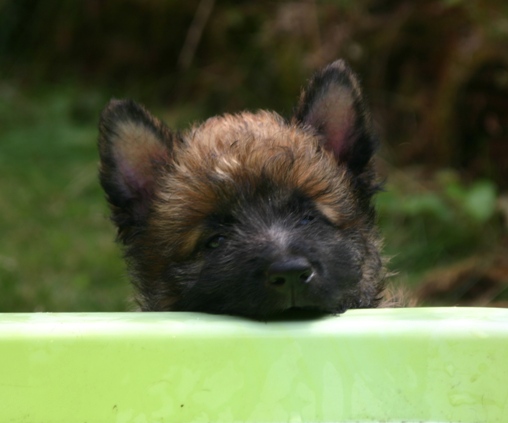 Small is growing fast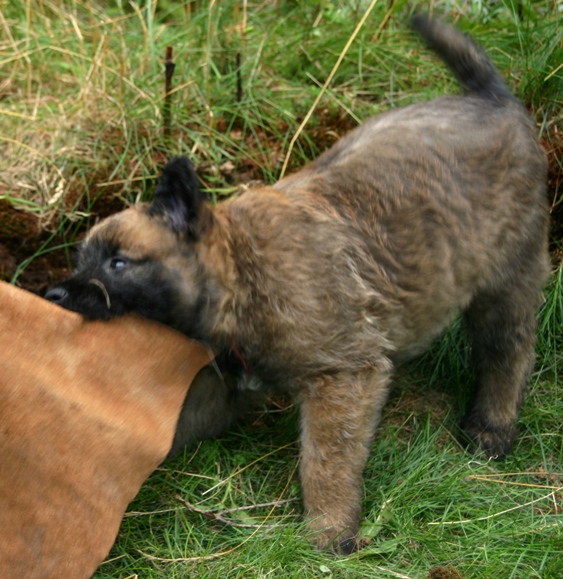 and I can not find words to describe how much I love this girl. She is a nature when it comes to retrieving, just LOVE to carry around things and if you also can g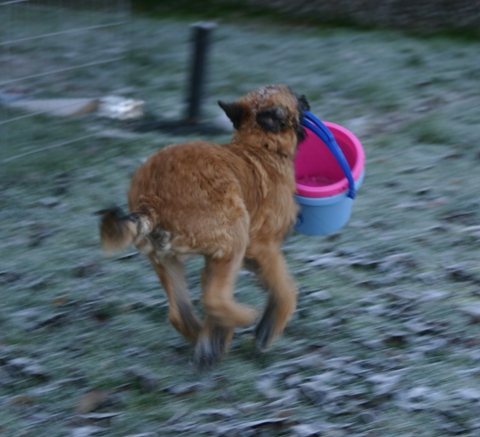 et .... even better.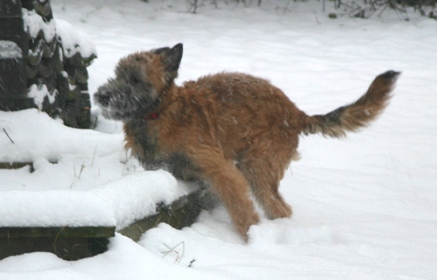 First winter for Hexa. A lot of snow and I do mean a lot! She is total crazy in the snow! Running, digging, going with her nose, also her head, more under the snow than a bow it. It does not past a day without a big laugh over her. Bet you she would live outside 24 hour a day if I let her ;)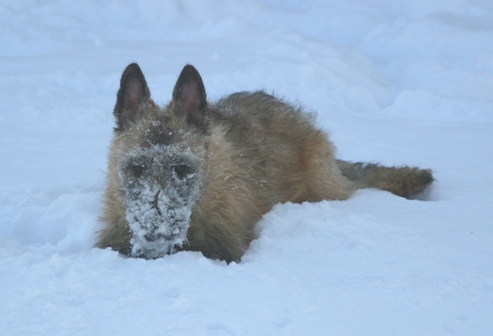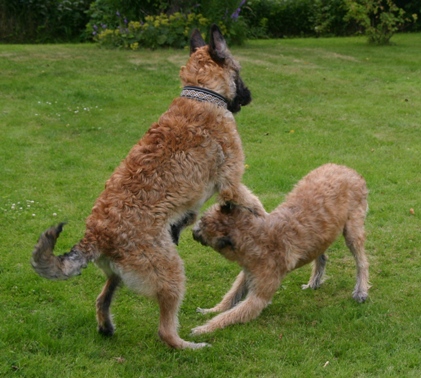 July 2013. I have taken the decision that, now when Hindra has moved back home again, to put Hexa on breeding-terms. The decision was made when former owner of "Ruffa" (Vajert Diva) came to visit. They wanted to met our dogs because "Ruffa" has gone over the rainbow-bridge and the emptiness became to hard for them. While here they felt in love with Hexa, not hard to do off course, but so much they asked if they could have here. In end of august Hexa moved in with them. For me it became harder than I ever thought is should be. I misses her so much it hurts, but we have close contact and that makes it easier. I am so happy she ha settled in so quickly! Agneta and Hexa have already started a obedience class and are both doing great!
I also get reports over the fact that Hexa like the cats a lot - but it is a love not they do not share. Well, you just wait and se. It will not take that long in time before they sleep together - take my word for it. No one can stay away from Hexa´s charm for ever.....
2013-10-16 Now also Hexa has started her first heat. She is the last out of the litter and sorry to say it means she is missing her small mentally-test that is planed, well now we will do it during spring instead.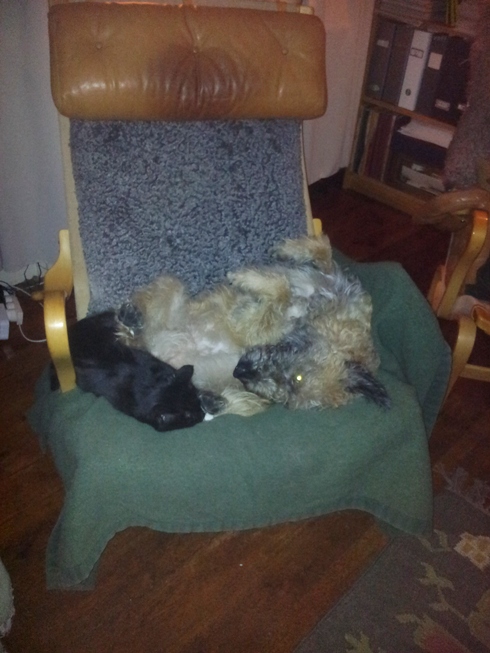 2014-01-21 A proof came by mail... hahaha Just as I said - who can stand against her charm? No, not even the cat after a while ;)
2014-01-29 Today I and Agnetha went to Söderköping to do the x-ray of hips and elbows on both Hexa and Hindra. Sorry to say the vet. said that Hexa´s hips was borderline to be read as B or C. I do hope he is wrong.... He had never had it wrong before so why not now to make it at least one time in his life.... Now the hard waiting begins before we know the official result.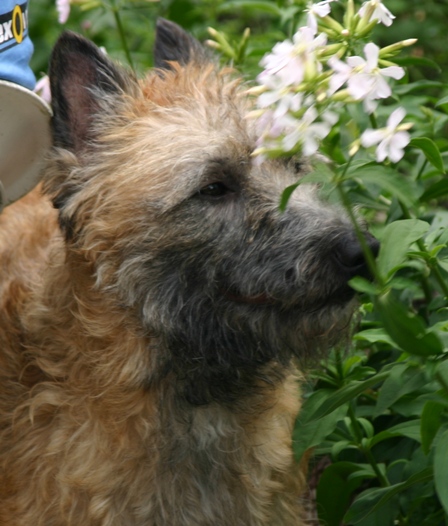 2014-02-06 With tears in my eyes I am writing that the official x-ray of Hexa is now up on SKK:s database and, as the vet. predicted, she got HD C/C and, thank God, ED 0/0. My hopes for the this girl was "down the drain" in a minute. Now I will give her away to Agnetha and she will continuing with the obedience :)
2014-10-04 Today Hexa did her small mentally-test (MH). Location: Nacka working club where also I and Hindra entered. Hexa did what I thought she would do in most of the test, but she did surprise me in the thug-and-play part with a stranger. I expected to se the thug-and-play spirit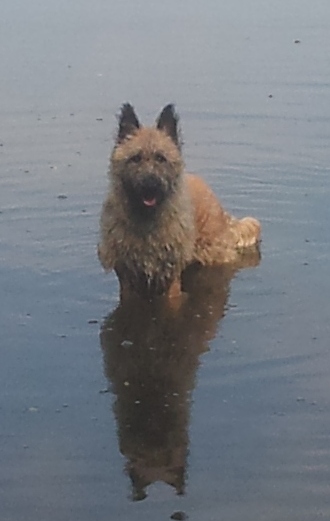 I have seen here, but with the test leader she played carefully! The second surprise was her reaction towards the gunfire. I found it hard not to start laughing at her because she was not afraid at all just curious about what was going on. She wanted to go over to the shooter to she what she was doing. She even ad her head to one side. So cute! After the 4 shoots she started to thug-and-play with Agnetha instantly and if she had not that had been one of the proof of being afraid. The judge of the test told us that he also thought of her to be curious and not afraid at all. Now she also got known mentally status and I am very pleased the how both girls did the test.
Hexa
Correct puppy-bite

Correct scissors bite

HD C/C

ED 0/0
MH with curiosity, no fear, of gunfire.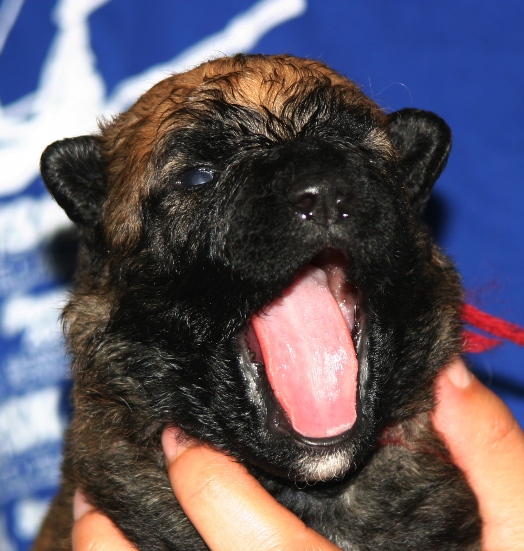 (Photo: Kennel Vajert)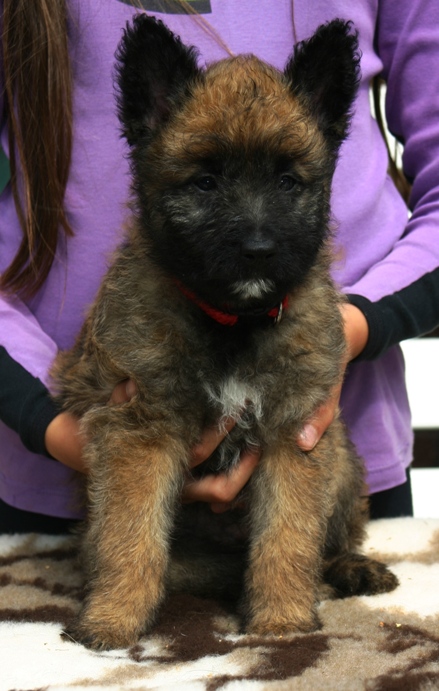 (Photo: Kennel Vajert)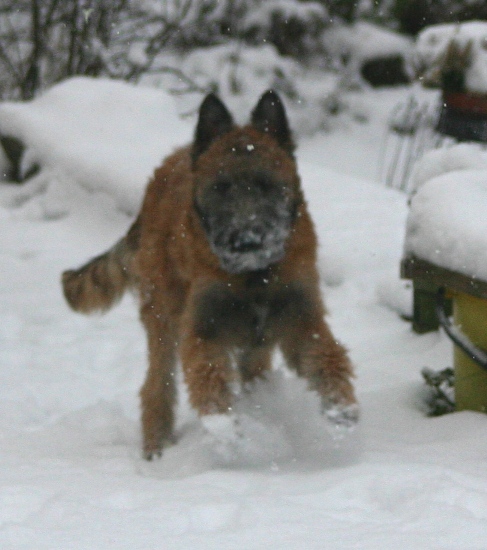 (Photo: Kennel Vajert)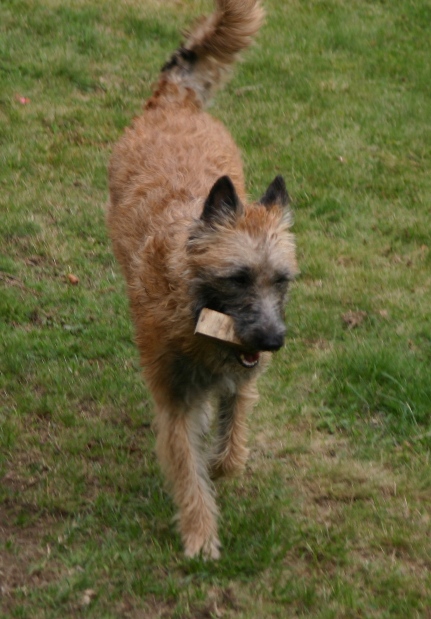 (Photo: Kennel Vajert)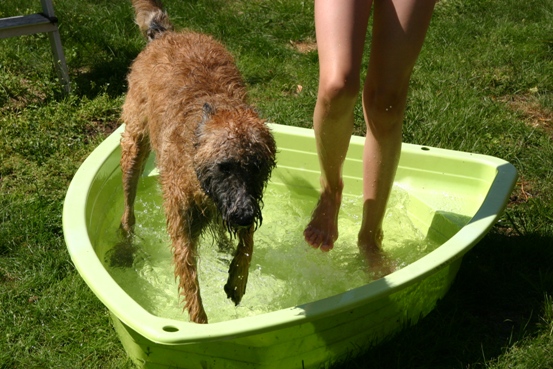 (Photo: Kennel Vajert)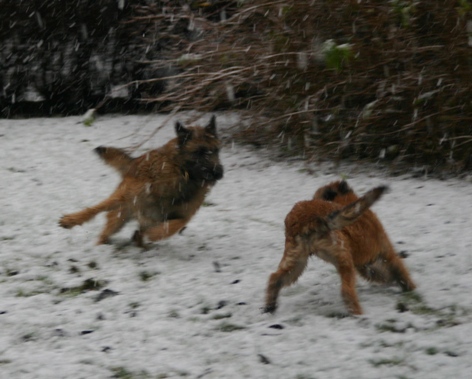 (Photo: Kennel Vajert)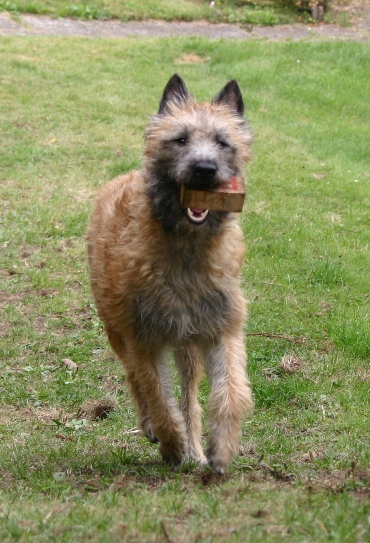 (Photo: Kennel Vajert)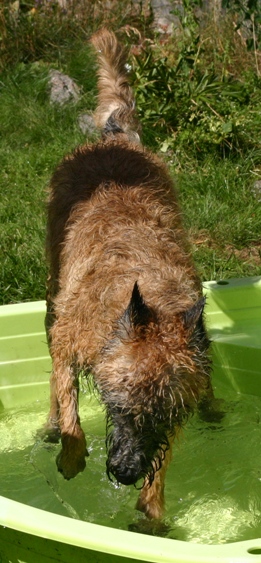 (Photo: Kennel Vajert)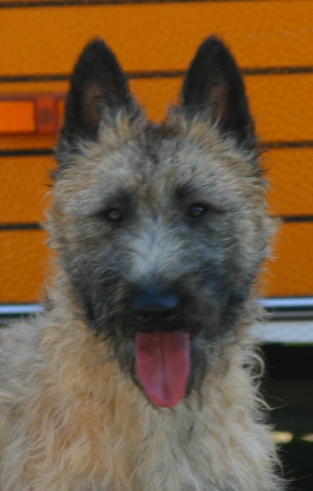 Page 1

Back to the H-litter