Vajert Torrelongares
Born: 2002-12-04

e: IntCh, Nord CH, Kbhw-04, DKUch, DKKW -03 Rottriver´s Let´s Tango "Tango"
u: Charda´s Celine "Titti"


"Torren" was the biggest in the litter from start. No doubt that he was the boss... well if there where no Laekenois around... that is! =)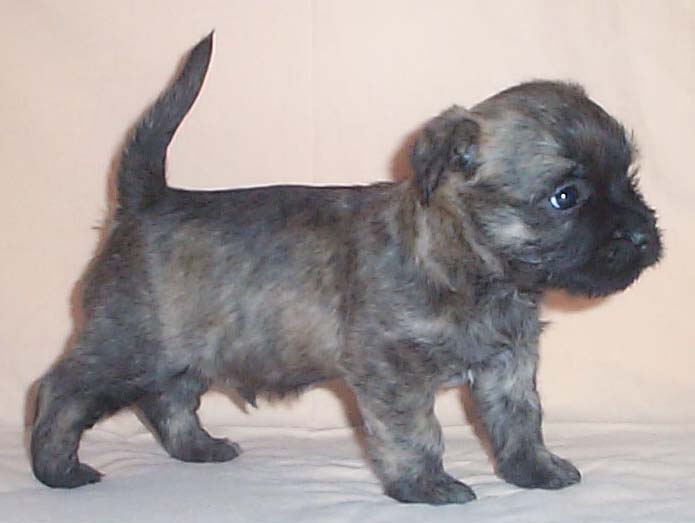 A lovely temperament and with just great movements already us a puppy.
He loved to pick up a fight with a towel and he retrieved small balls, well... small I do not know .... tennis balls was no problem!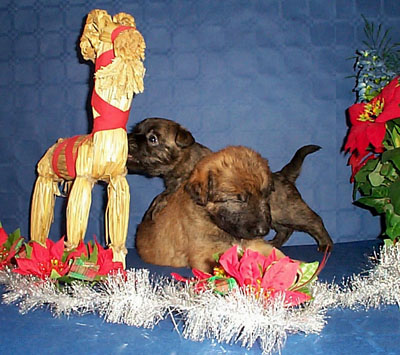 Both litters are born just before Christmas, so we got the brilliant idea (at least we thought it was...) to get some nice Christmas-card with both Cairn and Laeken on. The choice of Cairn was "Torren" and THAT, as it turned out, was not such a good choice after all - well you be the judge....
I just have to admire his curiosity and fearlessness .... hahahaha - crazy boy ;)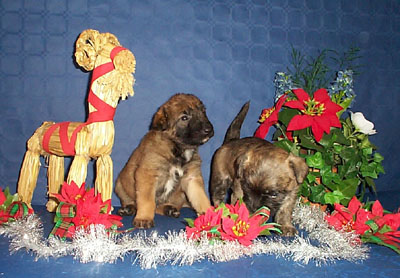 Now he is living way up in north of Sweden, UMEÅ, and I have been told that he just love the snow and the big yard he can play at.
Torrelongares
Correct scissors-bite
Testicles-UA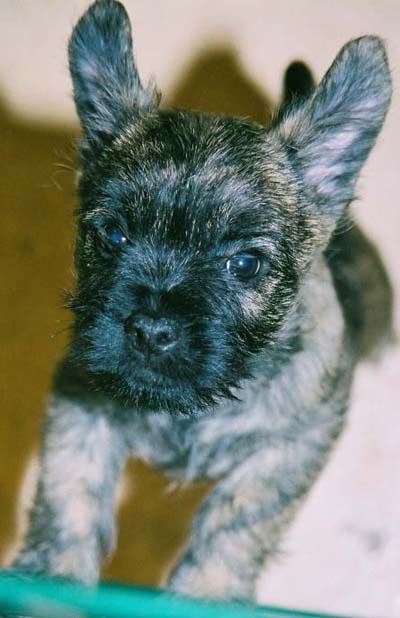 (photo: Kennel Vajert)