Vajert Tempranillo
Born: 2002-12-04


e: IntCh, Nord CH, Kbhw-04, DKUch, DKKW -03 Rottriver´s Let´s Tango "Tango"
u: Charda´s Celine "Titti"


This lovely guy gave everyone warm feelings inside, us included =) He was very funny and not afraid of anything. =)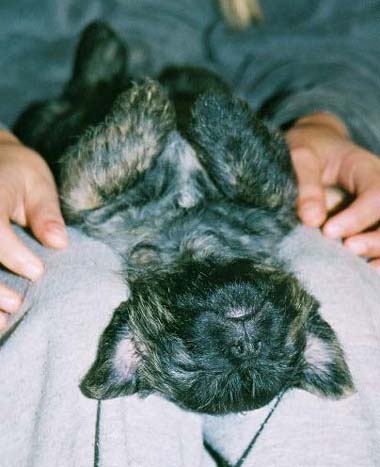 He was Angelicas favorite from the litter and he just loved to play with her as well as with the Laekenois-puppies (from the x-litter). You know, I think that he thought of him self to be a Laekenois. =)
One of his favorite positions when it was time to sleep! hahaha
He never said NO to one extra meal from "big mama" Qinza!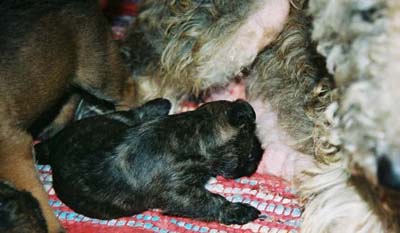 He actually preferred the milk from her and that she took good care of him! She always helped him to take the smallest breast under her forelegs.
Pedigree
Tempranillo
Correct scissors-bite
Testicels-Cryptochid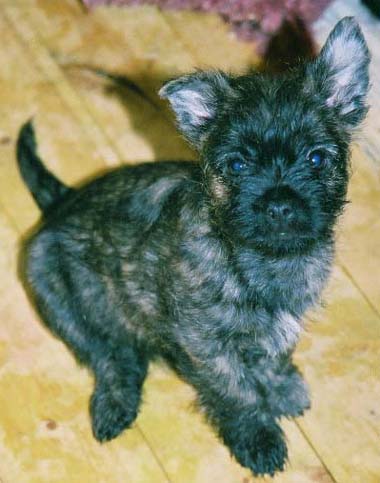 (photo: Kennel Vajert)
updated 30-05-2004.© Kennel Vajert